Last reviewed
Arthur's Place has a brand new team to support our amazing community! We're so excited to introduce you to our fabulous new team of contributors who will be providing you with support, stories, useful information, entertainment and more!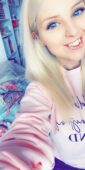 Emma Doree – Community Love Spreader
Hi, I'm Emma and I'm 27 years old. I was diagnosed with juvenile idiopathic arthritis just before I was 4 years old and have it in all of my joints. I've had both of my ankles fully replaced and am awaiting a date to get my wrist done.
Alongside being part of Arthur's Place, I enjoy spending time with my family and currently work for the Police as part of their Well-being team. I live in the North East of England and am a true Teessider at heart!
I'm looking forward to helping individuals who have arthritis, spread some positivity and share some tips I've learned about living with arthritis along the way!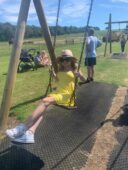 Michelle Oliver – Storyteller & Podcast Coordinator
I've been a member of the Arthur's Place community since its early beginnings – over the years I've contributed a handful of blog posts and helped to inform ideas for the website, with the aim of helping others to navigate life.
Now I've been tasked with creating lots of fresh audio and visual content to reach more people affected by arthritis. I'll be taking inspiration from our members to bring your stories to life.
I was diagnosed with JIA at the age of eight, and I'm now in my mid-thirties. I live in the North East and have a professional background in PR and marketing, specialising in the healthcare and non-profit sectors.
I love being comfy and spending time with my loved ones – especially my five-year-old nephew Max, who is always eager to help his Auntie Shell if she's struggling with poorly bones. I'm passionate about music, nature and food and in pre-Covid times my favourite thing is going to gigs and festivals with friends and family.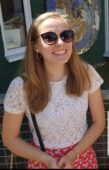 Jess Lindley – Arthur's Heroes Podcast Host
Hi, I'm Jess and I'm the Arthur's Place podcast host! I was diagnosed just after my 21st birthday, and although it was a shock, it was a huge relief to have some answers! I discovered Arthur's Place soon afterwards and was keen to contribute to such a fantastic community, especially producing audio – it's my lifelong dream to be a radio presenter! I currently live in Cornwall with my cat, where I love being outside, walking, swimming and rowing. I can't wait to chat to more fascinating people and produce more podcasts this year!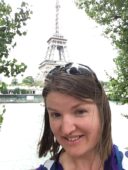 Jenny Cornish – Website & Newsletter Coordinator
Hi everyone! I've been involved with Arthur's Place since the early days, writing content, editing the website and posting on social media. I'm a journalist by trade and live in North Yorkshire with my husband, two young daughters and our cat.
It's been a really inspirational journey for me, working with Arthur's Place over the years and seeing the community grow and flourish, with so many people supporting each other. I love helping to tell your stories, and find content that we hope you will find useful. It's really exciting to have such a fabulous team on board.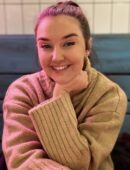 Hannah McBride – Video & Zoom Coordinator
Hello! My name is Hannah and I'm the video and Zoom coordinator for Arthur's Place. I'll be creating video content for our YouTube channel and social media platforms, as well as organising and putting on Zoom events for our lovely Arthur's Place family.
I'm 26 years old and living in Greater Manchester, where I teach P.E. to primary school children and am the head coach of a successful cheerleading team. As well as coaching, I remain a cheerleader myself; my love of competing is rooted in my love of working within an inspiring team environment, which is exactly what we have at Arthur's Place. Alongside this, I've been creating promotional videos for my cheerleading team for a number of years, and am excited to use the passion that I have to create content for a whole new community!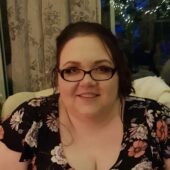 Sophie Ford – Administration Support
Hi! My name is Sophie and I am an Admin Assistant for Arthur's Place alongside the lovely Vicky. I am also going to be involved with helping in our videos and podcasts too which I am very excited about.
I am 27 and live in a small village near Edinburgh with my husband and one-year-old daughter. When I was 19 I was diagnosed with Stills Disease and developed a huge amount of pain in my joints. Over the years this inflammation has meant I have needed two hip replacements and now need both knees replaced. I feel like I have a lot to offer Arthur's Place with the ups and downs my diagnosis has brought. I found Arthur's Place so valuable when I was diagnosed and cannot wait to help develop it and make it an even better place for people like me who are young and struggling with arthritis.
Arthur's Place has four non-exec directors helping to shape its future. We are extremely privileged to have these highly regarded experts supporting our founder, Andrea McBride.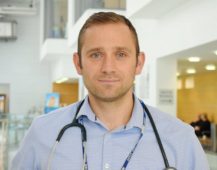 Dr Martin Lee
Dr Martin Lee is currently working as Consultant Rheumatologist and Associate Professor in Clinical Rheumatology at Mediclinic Parkview and Mohammed Bin Rashid University, Dubai. He has previously worked as a Consultant for Newcastle-upon-Tyne Hospitals and the Royal Hospital for Rheumatic Diseases in Bath.
He has a specialist interest in Young Adult and Adolescent care and Transitional care.
Dr Lee has published more than 50 papers and abstracts on topics including adult and adolescent rheumatology as well as sleep and smartphone overuse in a number of peer-reviewed journals including New Scientist, The British Medical Journal and Rheumatology.
His previous roles included Deputy Chair of the Barbara Ansell National Network for Adolescent Rheumatology (BANNAR) and Co-Chair of the British Society for Paediatric and Adolescent Rheumatology Special Interest Group (BSR-BSPAR-SIG).
Dr Lee currently lives in Dubai with his wife, Jen and his two children, Orla and Noah.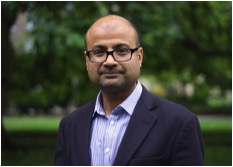 Dr Debajit Sen
Dr Debajit Sen is Divisional Clinical Director for Medical Specialities at UCLH. He was Clinical Lead for Rheumatology at UCLH and Great Ormond Street Hospital from 2005-2012, and is Co-Director of the Arthritis Research UK Centre for Adolescent Rheumatology. Dr Sen's speciality is adolescent and young adult rheumatology.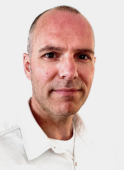 David Gillanders (CPsychol)
David Gillanders is a Chartered Clinical Psychologist, member of the British Psychological Society, Health & Care Professions Council, Association of Clinical Psychologists (UK), British Association of Behavioural & Cognitive Psychotherapy and a founder member of the Association for Contextual Behavioural Science. He is Head of Clinical & Health Psychology at the University of Edinburgh.  He leads a programme of research into the application of contextual behavioural science to living well with ill health, as well as research into training, supervision and basic measurement in behavioural science.  He has published more than 55 peer reviewed articles and several book chapters, and is co-author of the self-help book "Better Living with IBS". He is a peer reviewed ACT trainer with ACBS. The peer review is the international association's mark of high quality, high fidelity ACT training.
How useful was this post?
Click on a star to rate it!
We are sorry that this post was not useful for you!
Let us improve this post!
Thanks for your feedback!