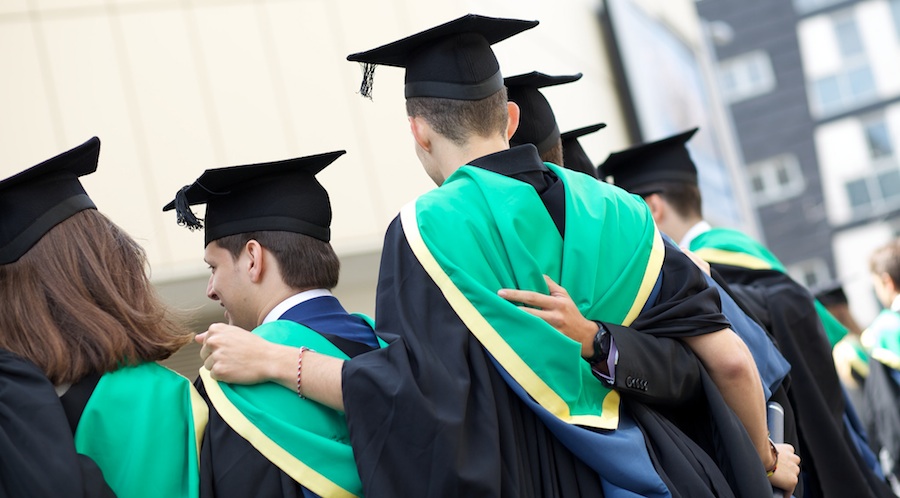 Humble brag alert: this post is all about how proud I am of myself this week. I like to think it's not very often I blow my own trumpet – you may disagree – but this is definitely one of those times, full disclosure.
This week, I found out that I have passed my MA, with (provisional) merit. It's going to be really awkward if that gets changed to a pass, or maybe even a fail, before my graduation in January, but let's just keep positive for now shall we?
I'm really happy about this. I mean, who wouldn't be? But the main reason why I am happy is because it's the first time I've ever felt like I've actually done my best in something academic.
My GCSEs and A levels were fine, don't get me wrong. I'm just one of those people who always just misses what they're aiming for. My BA was another classic example of this.
But my MA was completely different. I've always worked hard, so it's not as if I had a newly discovered work ethic on this degree. I think I just got lucky – or maybe just aimed for a more achievable target.
I know it shouldn't really make a difference, but I have had a really weird year – including three house moves, doing this degree, applying for jobs, and being off medicine for six months. I'm just really pleased I managed to get everything right.
I think sometimes, and only sometimes, it's quite nice to just pat yourself on the back. I think everyone should do that more. Especially people with other stuff going on alongside daily life.
Us arthritis folks have to deal with things that most people won't even realise, so let's all congratulate ourselves and each other once in a while, just in case no one else does.
Meet Collette and other friendly folk on Arthur's Place Social, our Facebook Group
(Any opinions expressed in Collette's blog are not necessarily shared by Arthur's Place. Nothing that you read in Collette's blog constitutes medical advice.)