You are all heroes! So the world needs to hear your voices. Our inspirational blogger Jess has been talking to lots of amazing people about their journeys with arthritis. And we've made their funny, moving, uplifting conversations into a brilliant podcast.
If you subscribe to Arthur's Heroes on your podcast provider, you'll never miss an episode!
You can also download the episodes to your phone or computer by clicking on the images below.
We would like to thank Novartis UK for their support in the production of Series One of this podcast. 
Listen to all these fabulous podcasts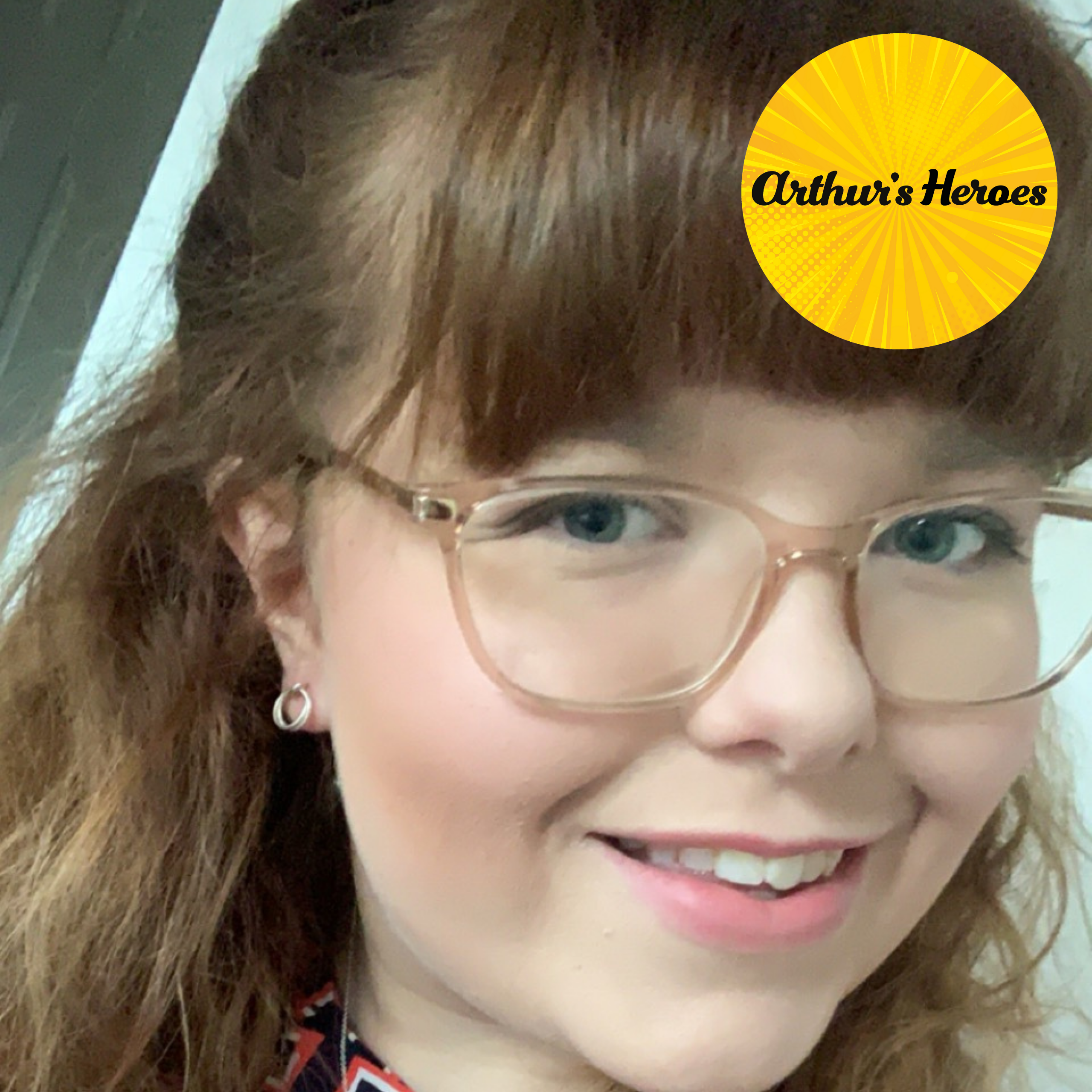 Episode 9 – Zoë
In this ninth episode of Arthur's Heroes, Jess discovers 25-year-old English teacher Zoë's secret to managing a busy, full-time job alongside fibromyalgia and joint hypermobility syndrome. 
From what and when to tell your boss to asking for support, Zoë talks about how she handles those tricky situations that inevitably crop up when you have a chronic illness and a demanding job.
For a lesson in succeeding at work, whatever you do for a living, while still finding time for yourself, listen now.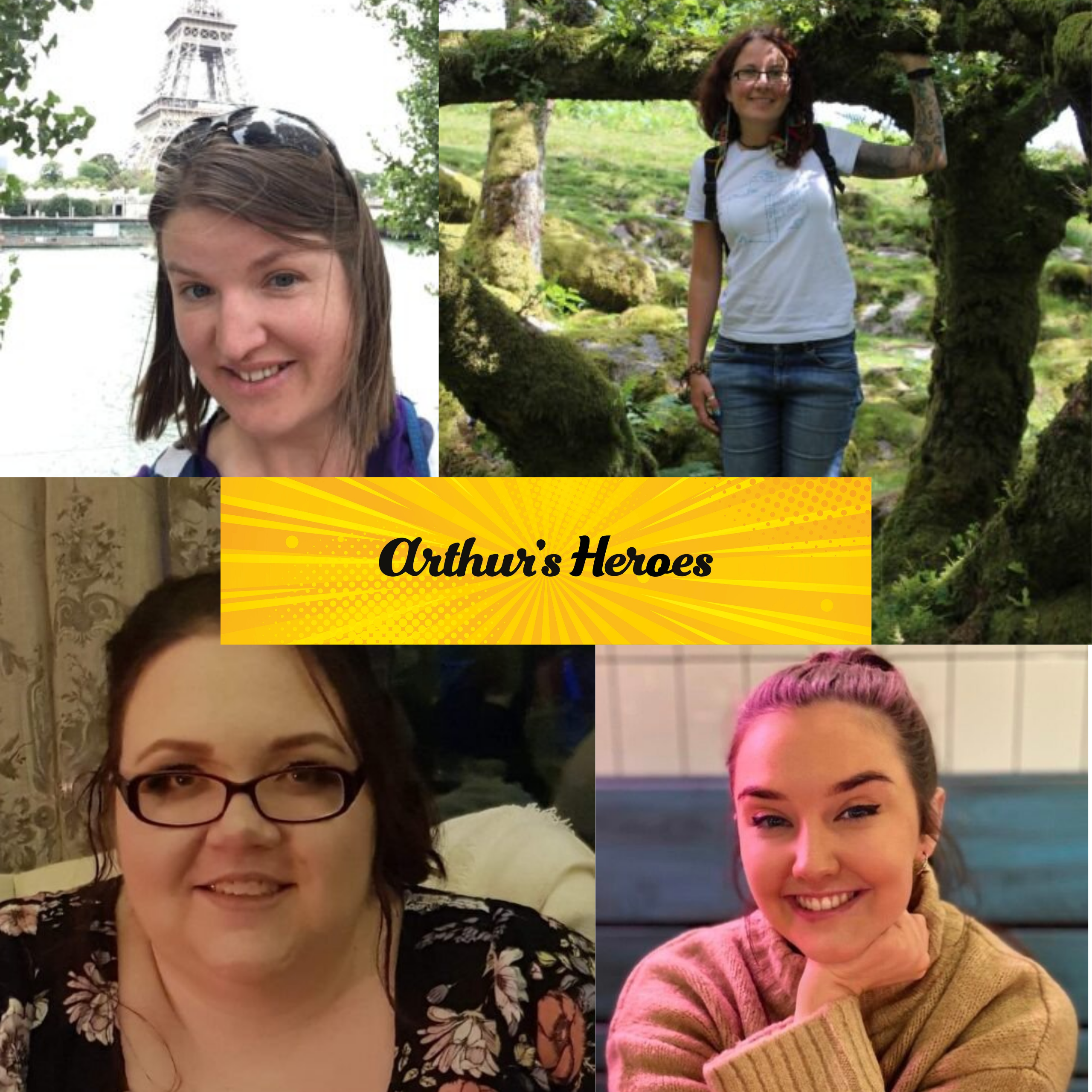 Episode 8 – Sophie, Jenny, Hannah and Vicky
In this eighth episode – Jess meets the rest of the new crew who create Arthur's Place Live events, Arthur's Place TV videos, our web stories and social content.
Sophie, Jenny, Hannah and Vicky talk about the power of storytelling, its value for young people with arthritis, and how new ways of connecting people can bring our community together.
Jess also learns about the team's own experiences and inspiration behind exciting future plans.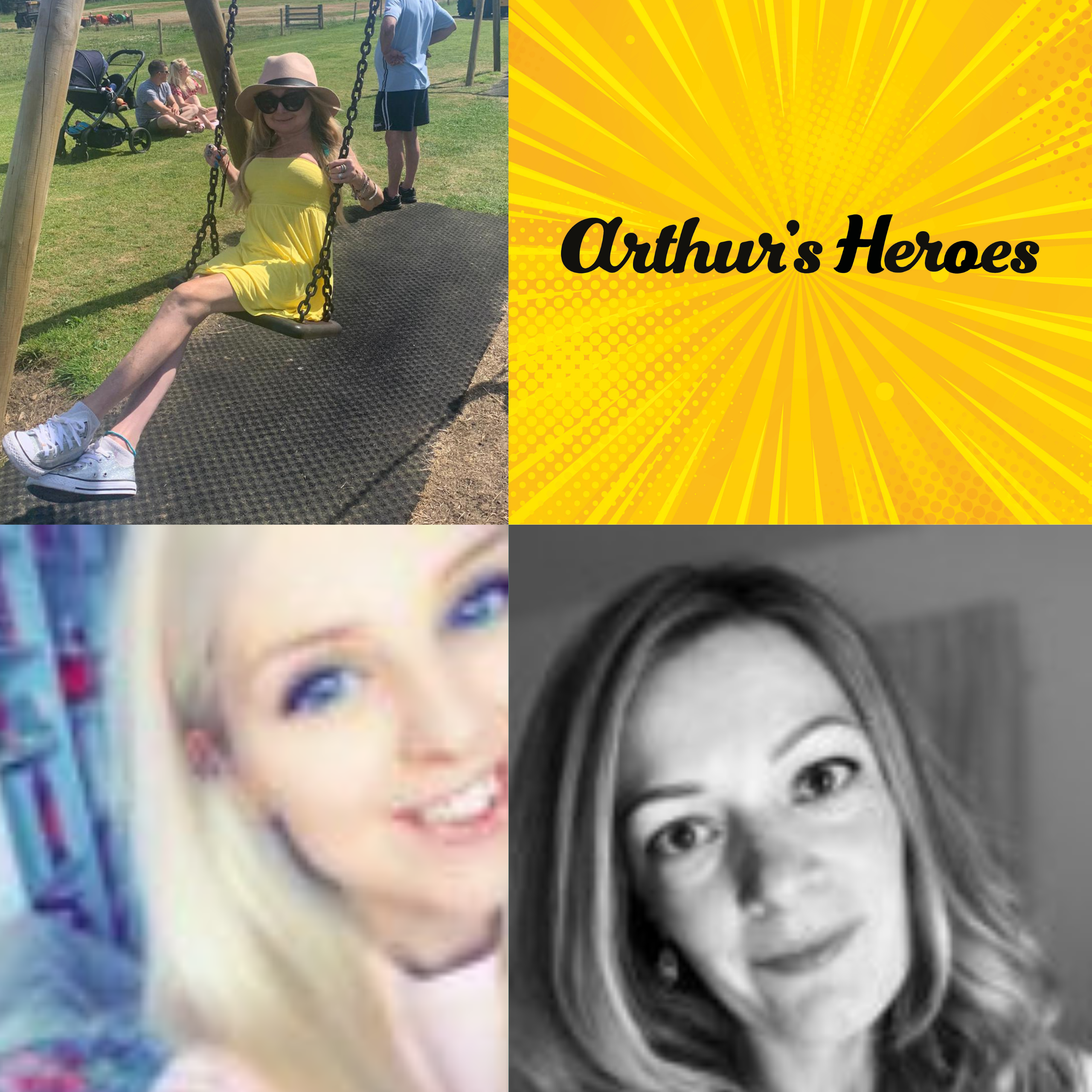 Episode 7 – Jen, Michelle and Emma
 In this seventh episode – the first of a two-parter, Jess goes behind-the-scenes with some of the new recruits to the Arthur's Place team.
Up first are lead coordinator Jen, storyteller Michelle, and community love spreader Emma, who explain how their own arthritis diagnoses are being used in a positive way to generate meaningful, fresh content for our audience.
They also share ideas on how people interested in contributing can get involved. Is this you? We'd love to hear from you!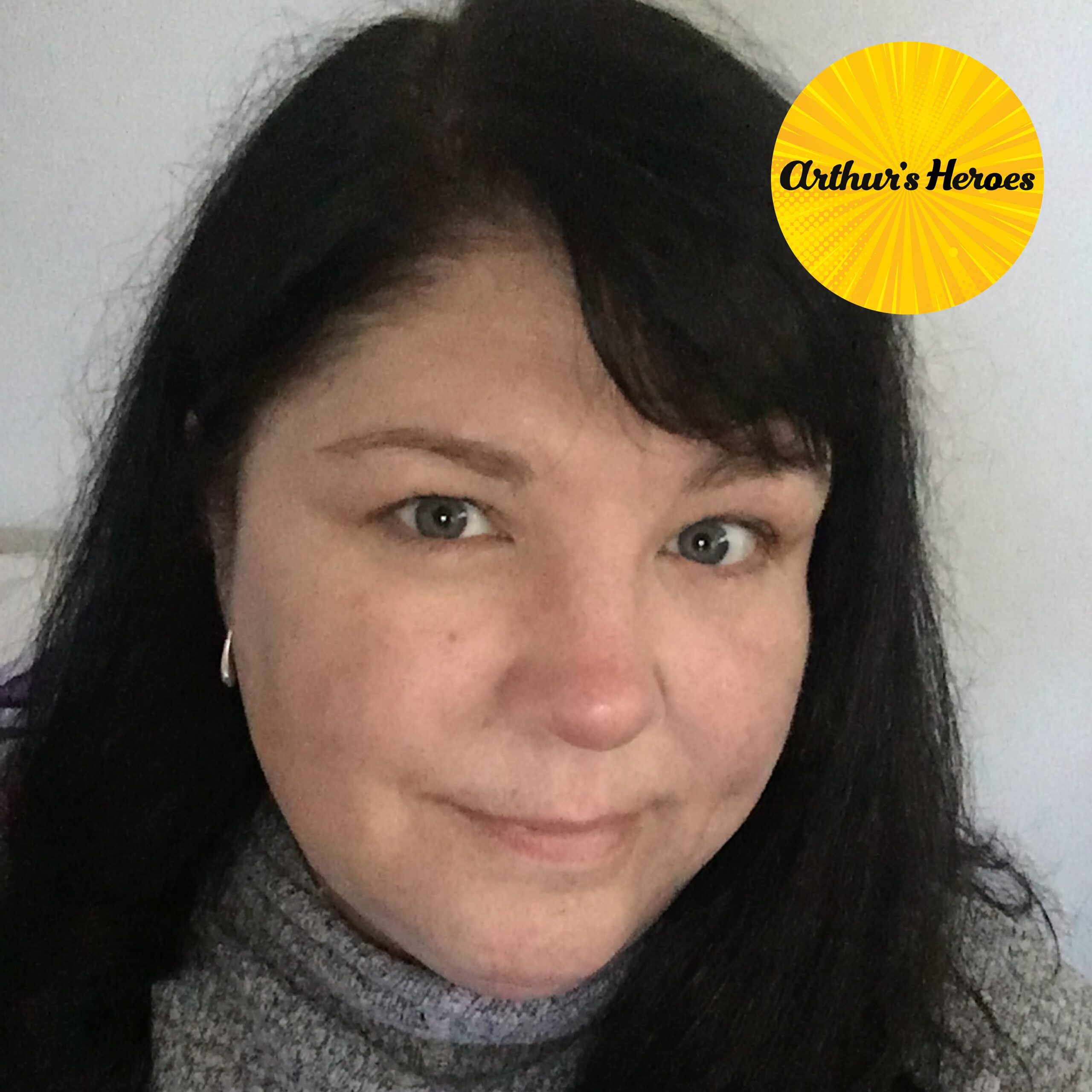 Episode 6 – Leigh
 In this sixth episode, Jess talks to Leigh, who took up archery as a hobby, to meet new people and have some fun – and ended up competing at the London 2012 Paralympic Games.
But after the highs of London 2012, there were rule changes and Leigh became declassified as a Para Archer because the authorities were no longer classifying athletes with rheumatoid arthritis. This hasn't diminished Leigh's zest for life – and she is now hoping to set up an Arthritis Games one day!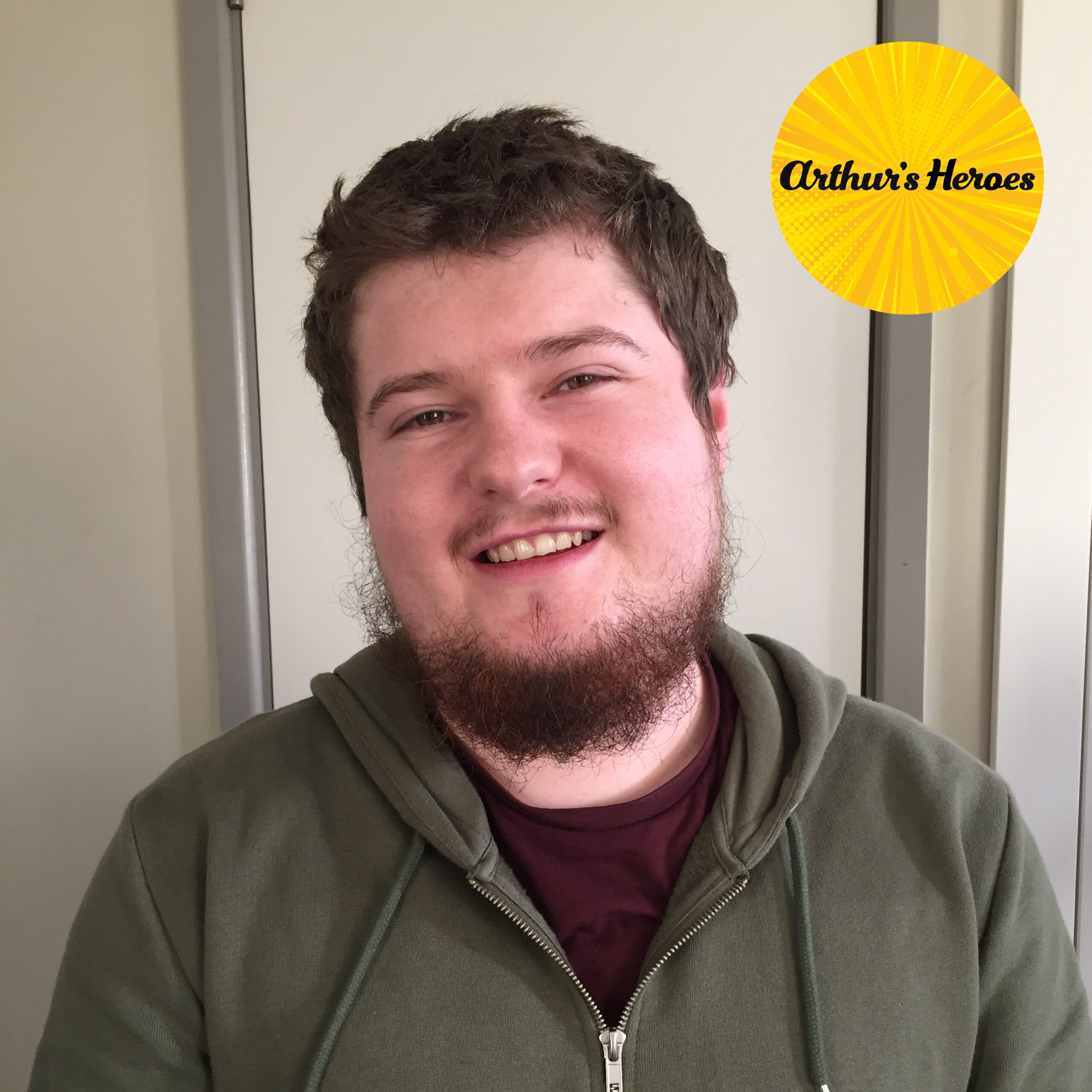 Episode 5 – Liam
 In this fifth episode, Jess chats to Liam about living with his girlfriend, Lauren, who has arthritis.
Liam talks about what it's like to live with and love someone with arthritis, and how they face their challenges together. Recently, Liam has been making a film about young people with arthritis, to help raise awareness.
If you want to know more why not check out Liam's film, Invisible Illnesses – Juvenile Arthritis?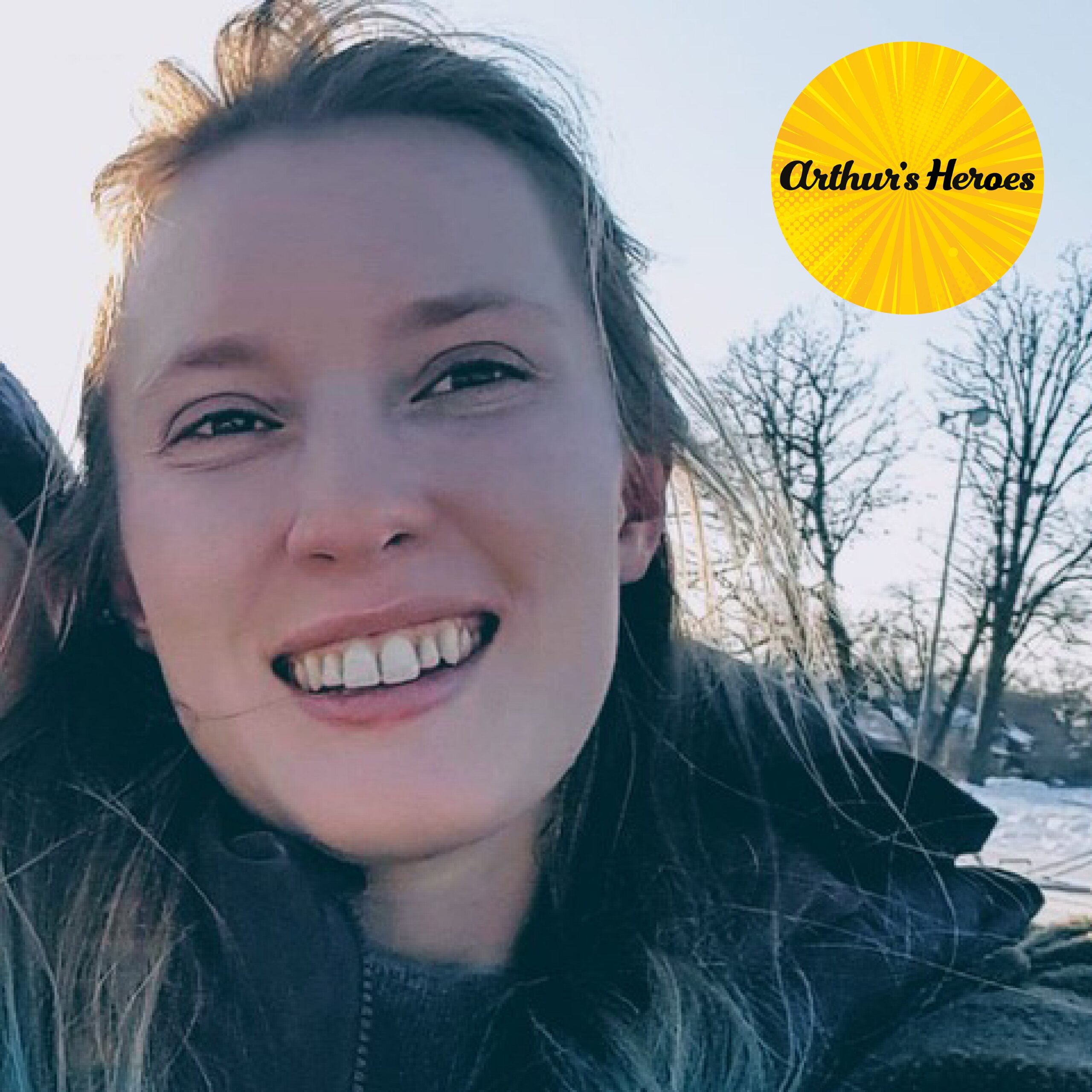 Episode 4 – Anna
In this fourth episode, Jess chats to Anna about what it's like to be friends with someone who has arthritis.
Anna has been friends with Jess throughout her battle for a diagnosis, and treatment, and has supported her through it all. She has a great understanding of what friends can do to help – and advice on how to open up to those who are close to you.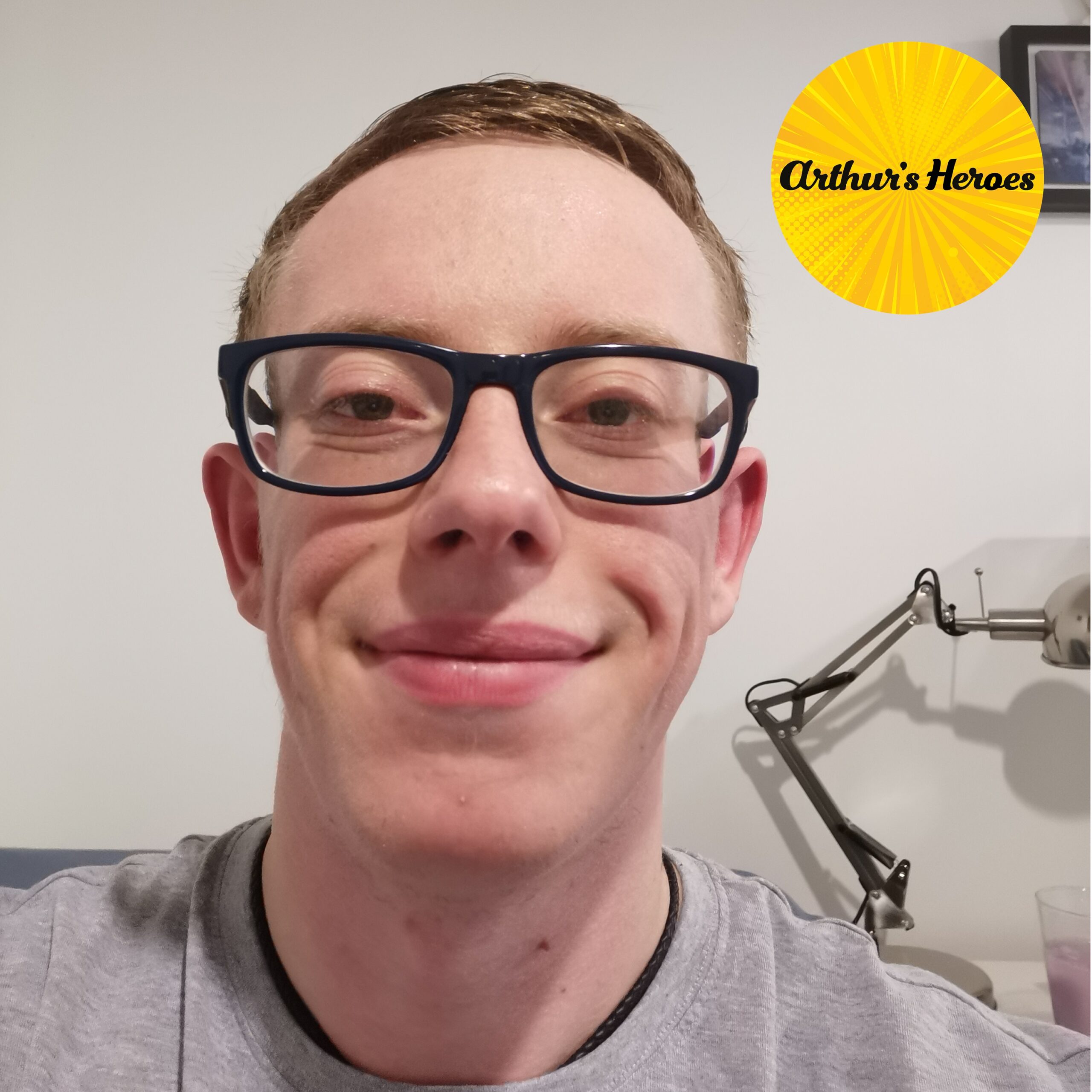 Episode 3 – Charlie
In this third episode, Jess chats to Charlie, one of our amazing bloggers on Arthur's Place, who was diagnosed with arthritis four years ago, when he was 17.
He tells Jess all about how he's created his own annexe in his parents' house to give him some independence, and how his positive mindset and love of films and music has helped him through the tough times.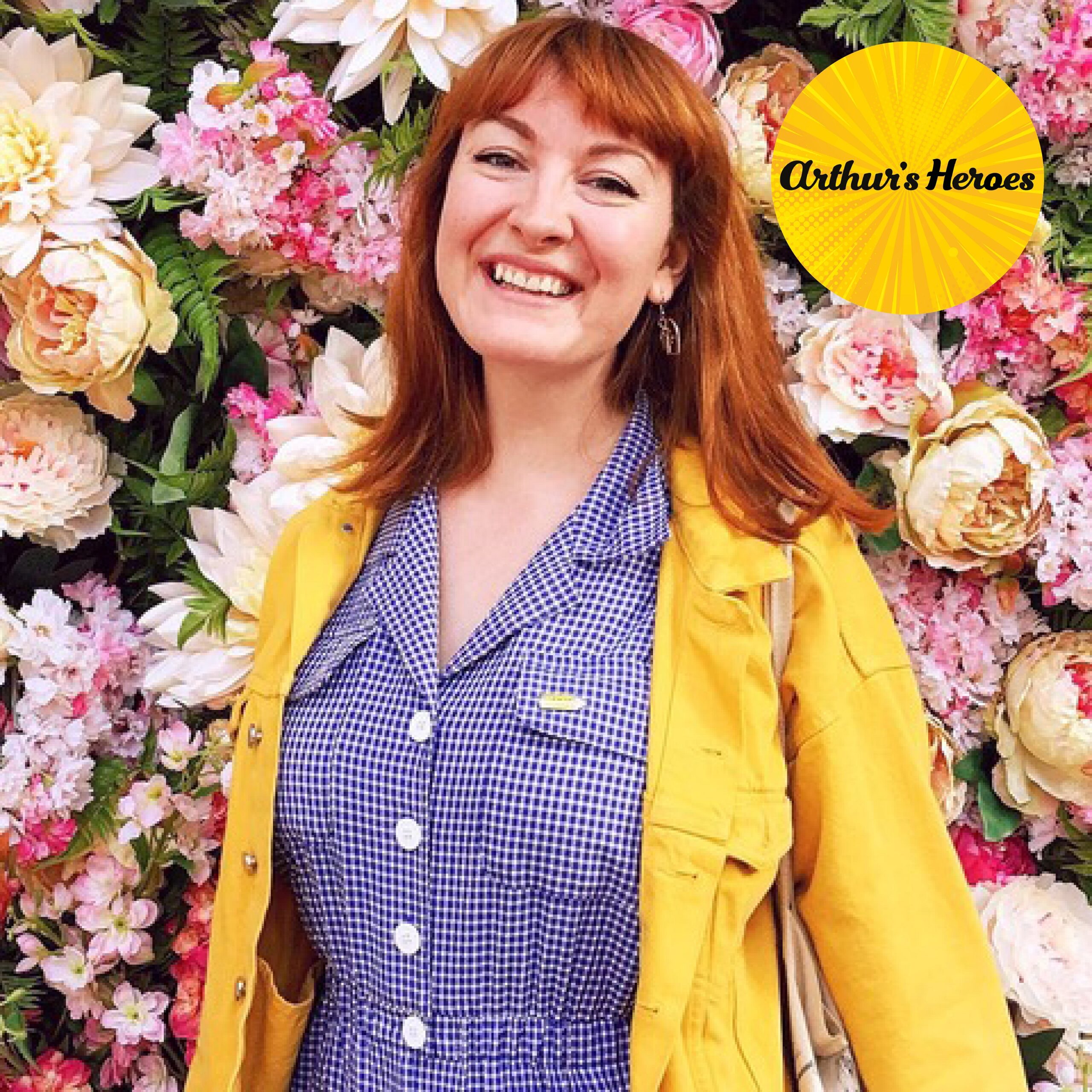 Episode 2 – Niamh
 In Episode 2, Jess chats to Niamh, an amazing young embroidery artist who was diagnosed with arthritis around three years ago. They discuss how she survived living as a Victorian for a month as part of a BBC TV show, how she manages her arthritis and her work, and how she's become an Instagram star!
If you want to know more why not check out Niamh's website, Instagram, Facebook and Twitter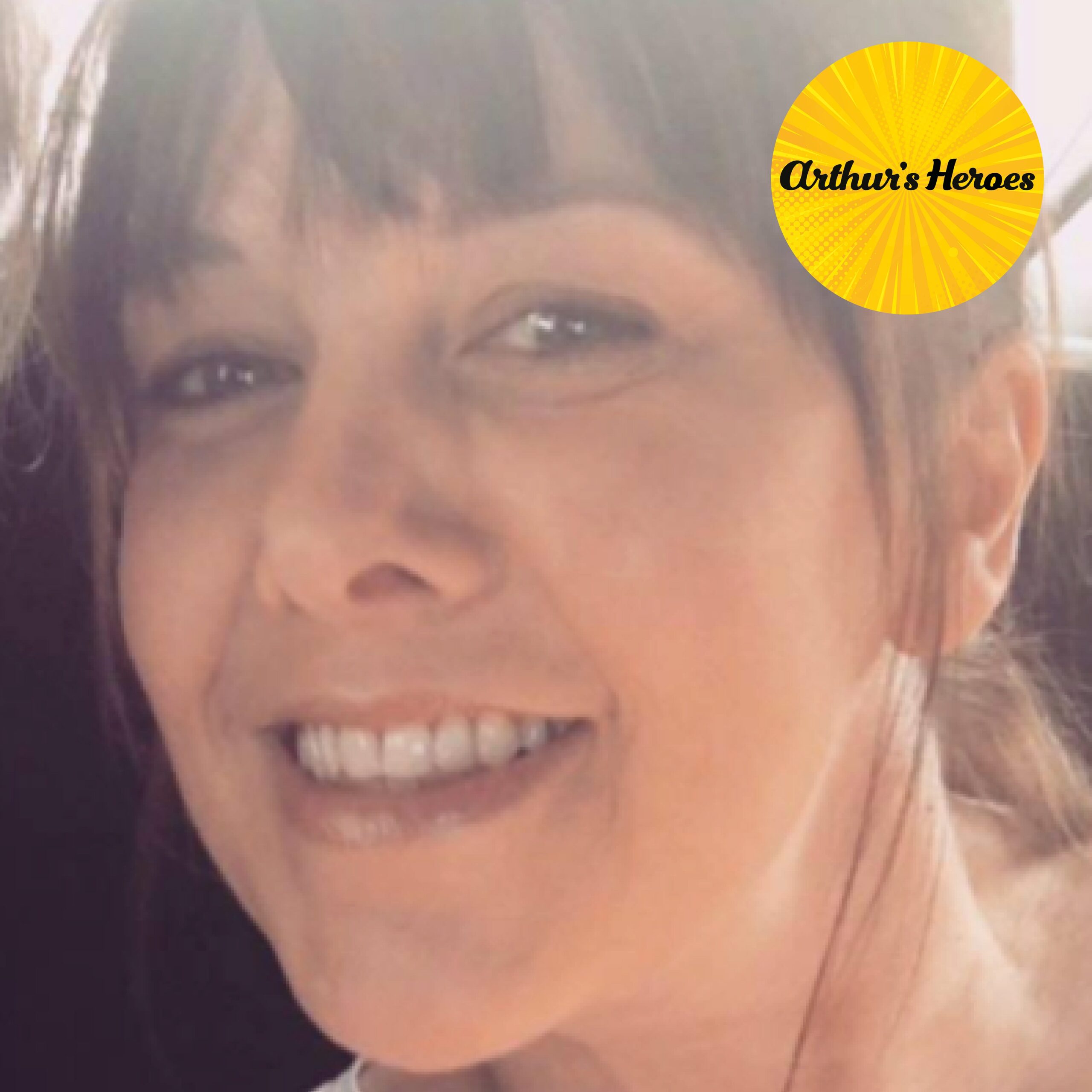 Episode 1 – Andrea
 In this episode Jess talks to Andrea McBride, the rheumatology nurse who founded Arthur's Place, the website and online community for young people with arthritis. They discuss what inspired Andrea to create Arthur's Place, how the community has grown, and how it supports young people with arthritis all around the world. They also talk about Codeword Pineapple, a campaign started by Jess to make it easier for young people with invisible disabilities to make friends and colleagues aware of when they need support.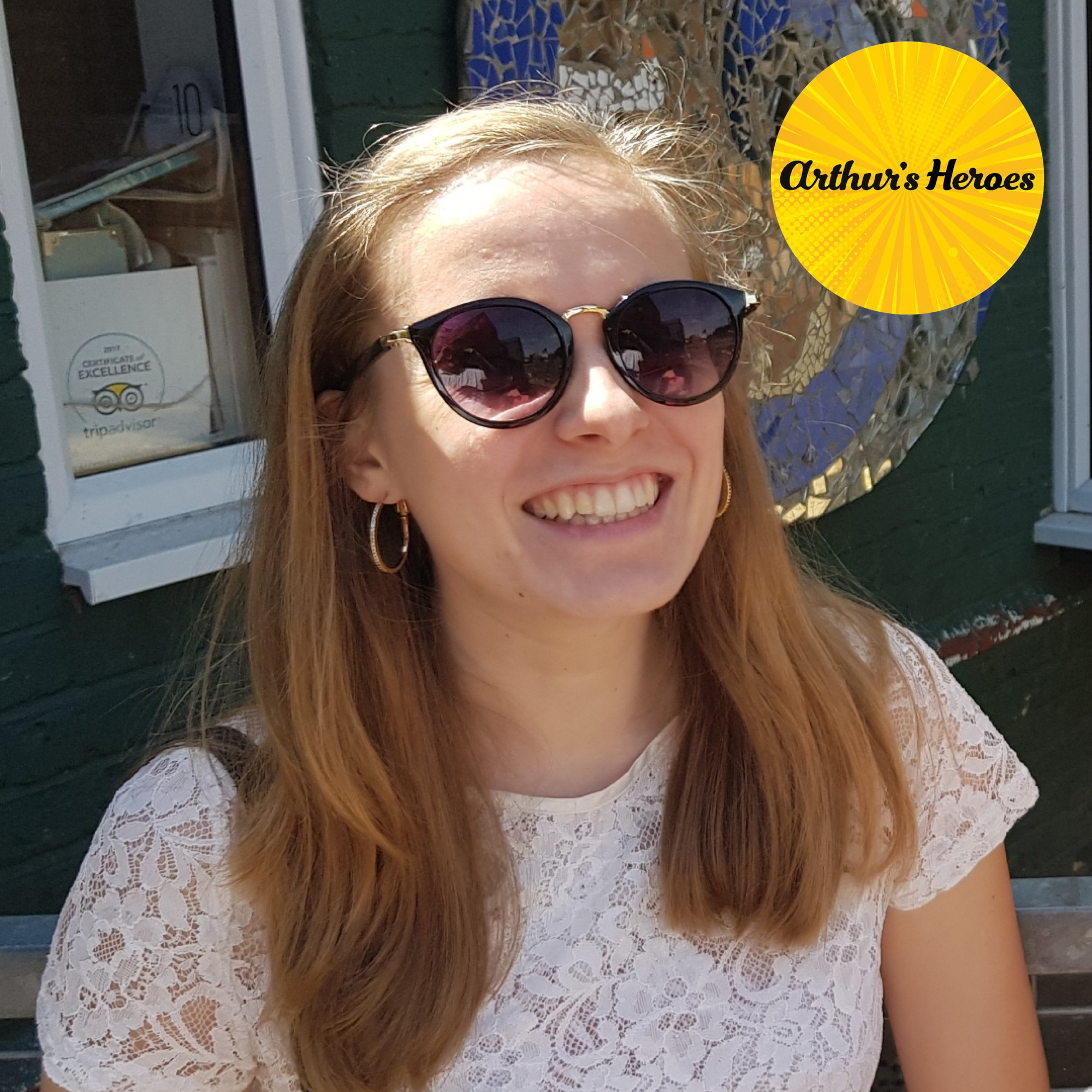 Trailer
Arthur's Heroes is the inspirational new podcast from Arthur's Place, a vibrant website and online community for young people with arthritis.

 This podcast stars your host Jess, a 23-year old Arthur's Place member, who will shine a light on the lives lived by young people with arthritis – everyday heroes who are living rich and full lives despite their diagnoses.
* JOIN ARTHUR'S SOCIAL * WRITE A BLOG * WATCH ARTHUR'S TV *
We are all made of stories
Anyone with a story to tell that's related to life with arthritis is welcome to be a guest on one of our podcasts.
If you would like to find out more or take part, email us at jenny@arthursplace.co.uk. Go for it; you're awesome!