To help make sure our services are appropriate and safe, we have a team of specialists in rheumatology and mental health to advise us. As Non-Executive Directors to Arthur's Place, we are grateful for the expertise, guidance and time they donate to us.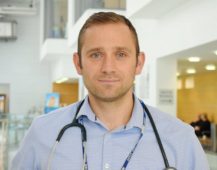 Dr Martin Lee
Dr Martin Lee is currently working as Consultant Rheumatologist and Associate Professor in Clinical Rheumatology at Mediclinic Parkview and Mohammed Bin Rashid University, Dubai. He has previously worked as a Consultant for Newcastle-upon-Tyne Hospitals and the Royal Hospital for Rheumatic Diseases in Bath.
He has a specialist interest in Young Adult and Adolescent care and Transitional care.
Dr Lee has published more than 50 papers and abstracts on topics including adult and adolescent rheumatology as well as sleep and smartphone overuse in a number of peer-reviewed journals including New Scientist, The British Medical Journal and Rheumatology.
His previous roles included Deputy Chair of the Barbara Ansell National Network for Adolescent Rheumatology (BANNAR) and Co-Chair of the British Society for Paediatric and Adolescent Rheumatology Special Interest Group (BSR-BSPAR-SIG).
Dr Lee currently lives in Dubai with his wife, Jen and his two children, Orla and Noah.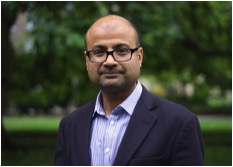 Dr Debajit Sen
Dr Debajit Sen is Divisional Clinical Director for Medical Specialities at UCLH and Co-Director of the Versus Arthritis UK Centre for Adolescent Rheumatology. He was Clinical Lead for Rheumatology at UCLH and Great Ormond Street Hospital from 2005-2012, and is Co-Director of the Arthritis Research UK Centre for Adolescent Rheumatology. Dr Sen's speciality is adolescent and young adult rheumatology.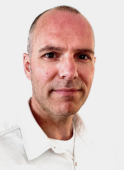 David Gillanders (CPsychol)
David Gillanders is a Chartered Clinical Psychologist, member of the British Psychological Society, Health & Care Professions Council, Association of Clinical Psychologists (UK), British Association of Behavioural & Cognitive Psychotherapy and a founder member of the Association for Contextual Behavioural Science. He is Head of Clinical & Health Psychology at the University of Edinburgh.  He leads a programme of research into the application of contextual behavioural science to living well with ill health, as well as research into training, supervision and basic measurement in behavioural science.  He has published more than 55 peer reviewed articles and several book chapters and is co-author of the self-help book "Better Living with IBS". He is a peer-reviewed ACT trainer with ACBS. The peer review is the international association's mark of high-quality, high-fidelity ACT training.