Welcome to Arthur's Place. We're so glad you're here!
Arthur's Place is an online magazine and social network for young adults with arthritis.
Here at Arthur's Place you'll find facts about arthritis, helpful tips and tools for dealing with everyday life, our exclusive Arthur's Wellness Kits and Guides for when a little extra help is needed, handpicked apps, and real life stories to comfort and inspire you.
We believe in supporting both your physical and emotional wellness, and we're posting new content all of the time, so make sure you sign up to our email alerts to keep updated.
Meanwhile, over on Facebook you'll find Arthur's Place Social, our super-friendly community group, ready and waiting to welcome you in. Our members are aged 18-35(ish), and happen to be very lovely! If Facebook isn't your thing (though it's worth it just to join our group!), this is us on Twitter, and here we are on Instagram.
Whatever stage you are at in your arthritis journey, whether you are newly diagnosed or you have years of experience already, you are not alone at Arthur's Place. Think of us as your favourite cafe, the one that does the best latte, the one you pop into to meet friends, the one that keeps you warm and dry on rainy days, and the one with the cute barista ;-).
Lots of our articles and photographs have been created by young adults, like yourself, living with arthritis. I know they'll inspire you as much as they do me. Please do take a look at our contributors list, and our experts too, with handy links straight to the articles they're part of.
A big warm, welcome hug to you,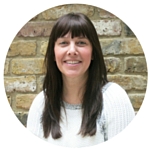 Andrea McBride
Rheumatology Nurse Specialist & Arthur's Place Founder
Arthur's Place would like to thank UCB, Roche and Pfizer for our first-round funding. If you, or the company / funding body you represent, would like to work with Arthur's Place please don't hesitate to contact me at [andrea at arthurs place dot co dot uk].
Arthur's Place is a non-profit Community Interest Company registered in Scotland under the Companies Act (2006).
Company registration number: 531994
The registered company address is:
25 Jessfield Terrace
Edinburgh
EH6 4JR