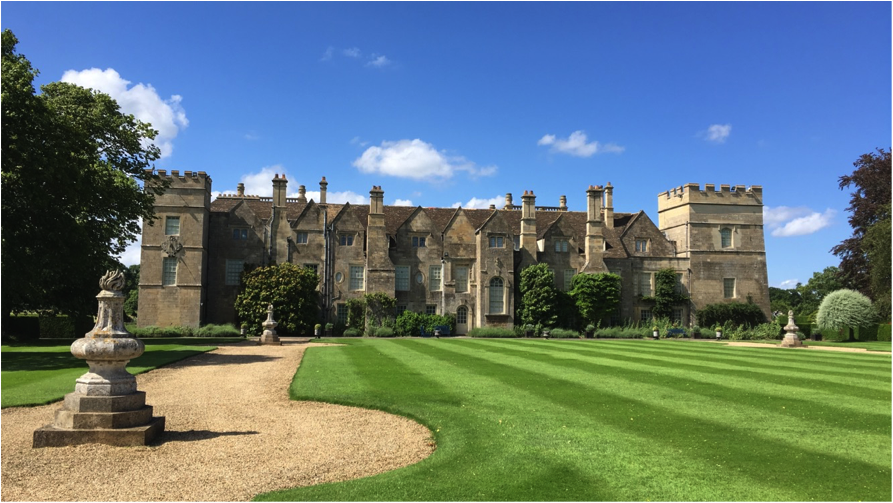 My favourite walks are around the grounds of stately homes near my home in Lincolnshire! Burghley House and Grimsthorpe Castle.
When I was at my lowest, when my pain was at its worst and I couldn't work, or concentrate on pretty much anything, I felt incredibly lost. I was encouraged to keep a diary to get my feelings onto paper and to track how I felt on the drugs I was trialling.
It was difficult to have negative thoughts repeating in my head, whilst the throbbing aches pulsated in my feet, wrists, hips and fingers. Writing down these thoughts felt like a slight release. When I didn't want to talk to anyone, writing on to paper what I wanted to shout out loud felt like a less aggressive way to express myself!
Now I am less poorly, I have learnt to appreciate the good days. Instead of feeling low for days or weeks, I try to make each day a bit brighter. I have compiled a list of things I like to do, that don't break the bank, to put a smile on my face and make me feel better; on my own, with friends or with my family.
Take a walk in the countryside
Go to an exercise class
Go for a coffee
See a family member you don't see often
Don't have a pet? Go to a friend's who does
Put a face mask on (and do your nails)
Try a foot spa
Cook or bake something you have never made before
Call up a long-distance friend.
Keep smiling, love Sasha
Meet Sasha and other friendly folk on Arthur's Place Social, our Facebook Group
(Any opinions expressed in Sasha's blog are not necessarily shared by Arthur's Place. Nothing that you read in Sasha's blog constitutes medical advice.)