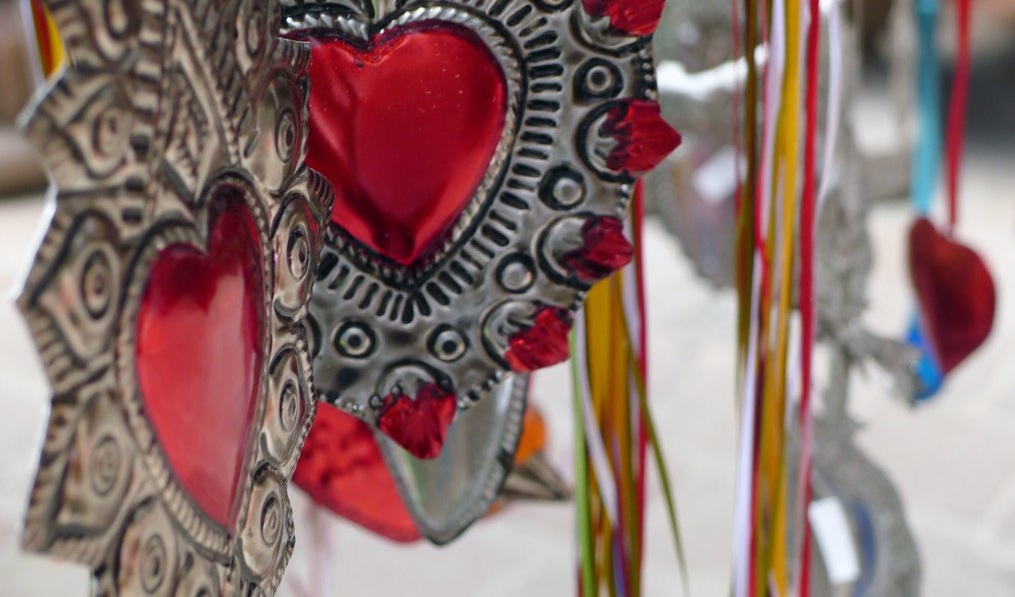 I'm now at the point in a new relationship where I still feel smug enough to want to tell the world that someone actually likes me, but it's not such early days that to do so seems over-keen. I mean, we're not Facebook official, but we are arthritis official.
It was easier to deal with the JIA-bombshell with this beau than it has been with others, largely because we've been friends on Facebook for four years. Telling someone you have the joints of an 80-year-old doesn't come as such a shock to them when they've seen you posting links to your arthritis blog and hilarious statuses about falling off your chair laughing when your rheumatologist tells you to avoid playing tennis for a week – yes, that really happened.
I don't think there is any medical evidence to say that lurrrve makes your arthritis better, though I have seen some very cheeky research that says sex can help relieve pain. Love does, however, make you feel just a bit happier in general, which is always nice.
It is great to have someone around to spend time with. You can get them to do stuff for you too, like lifting things off high shelves and taking the bins out. And they're another person to help put your socks on.
It's good to have someone who understands; who doesn't hold JIA against you, and is able to differentiate between times when it's okay to make fun of "your arthritis legs" and times when it isn't.
There is, of course, a downside to everything. Locking someone down romantically naturally reduces the amount of time you spend making yourself look good, namely by wearing make-up and eating healthily. Relationship spread is not good for my delicate knees and must be avoided at all costs, so this is one perk I don't really get to partake in.
Another loss is that while it's really nice to see someone all the time, and go on dates and stuff, the time when I would be sitting down or sleeping gets eaten into. Given that I would like to be sitting down and sleeping all the time, it can be quite a sacrifice. It has to be someone pretty excellent and understanding to take me on, that's for sure.
I'm starting to think of myself as quite the relationship expert, clearly – The Oprah Winfrey of JIA. Here is a list I have compiled of core ingredients within a relationship between two people who love each other, and arthritis.
1. Mutual respect and adoration
2. GSOH
3. Ibuprofen
What are your must-haves for a happy relationship between a new squeeze and your arthritis? Share your tips on our Facebook group, Arthur's Place Social.
Meet Collette and other friendly folk on Arthur's Place Social, our Facebook Group
(Any opinions expressed in Collette's blog are not necessarily shared by Arthur's Place. Nothing that you read in Collette's blog constitutes medical advice.)