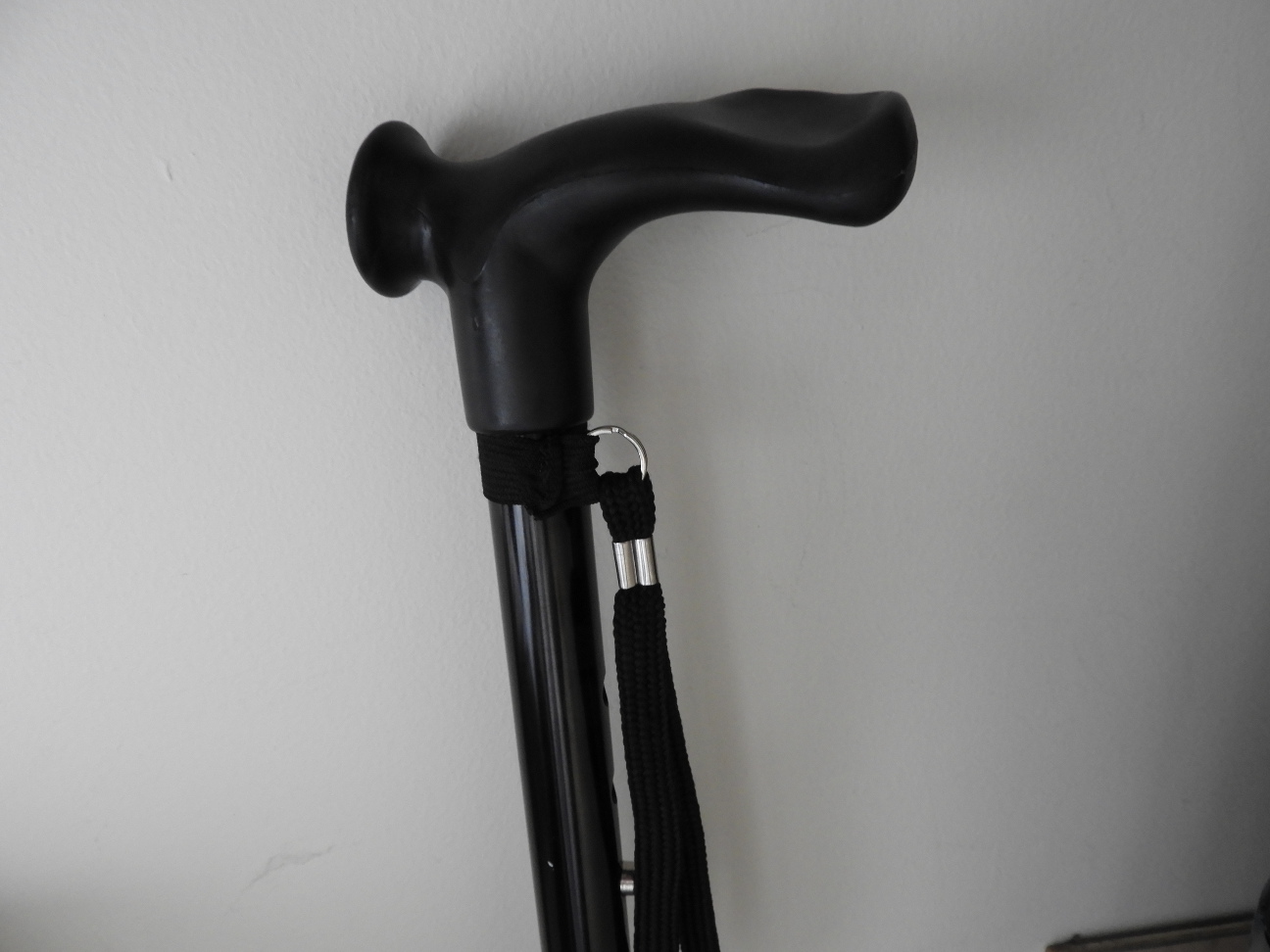 Recently I've found a walking stick to be very helpful when out and about. Being 18 and using a walking stick (borrowed from my gran) would seem a daunting and simply embarrassing experience, because of onlookers' glances, but it isn't if you simply ignore them. What do they know anyway?
Why should I suffer in agony with my knees because of what strangers might think or see? When did these people start to dictate what aid I could or couldn't use to get around? They answer is they didn't, it is just that part of my brain worrying that I may look weak, when I actually feel better than ever to be out.
I confidently use my walking stick anywhere I go now, if I know it's going to be a long walk for me. It enables my knees to have a break when walking about, and when stationary it means I'm not using my legs to lean on because a stick gives me that support to take the weight off.
My walking stick is now a must-take when I go out, as although I've had my cortisone injection, I'm still waiting for the full effect, fingers crossed.
There comes a time when you have to give in and accept some form of help, and giving in to using a stick has helped me for the better and made me embrace my arthritis more than ever. I feel a lot freer than I was before, in accepting my situation and taking the support that I need, instead of being stubborn and trying to carry on against the odds.
Thanks for reading,
Charlie
Meet Charlie and other friendly folk on Arthur's Place Social, our Facebook Group
(Any opinions expressed in Charlie's blog are not necessarily shared by Arthur's Place. Nothing that you read in Charlie's blog constitutes medical advice.)