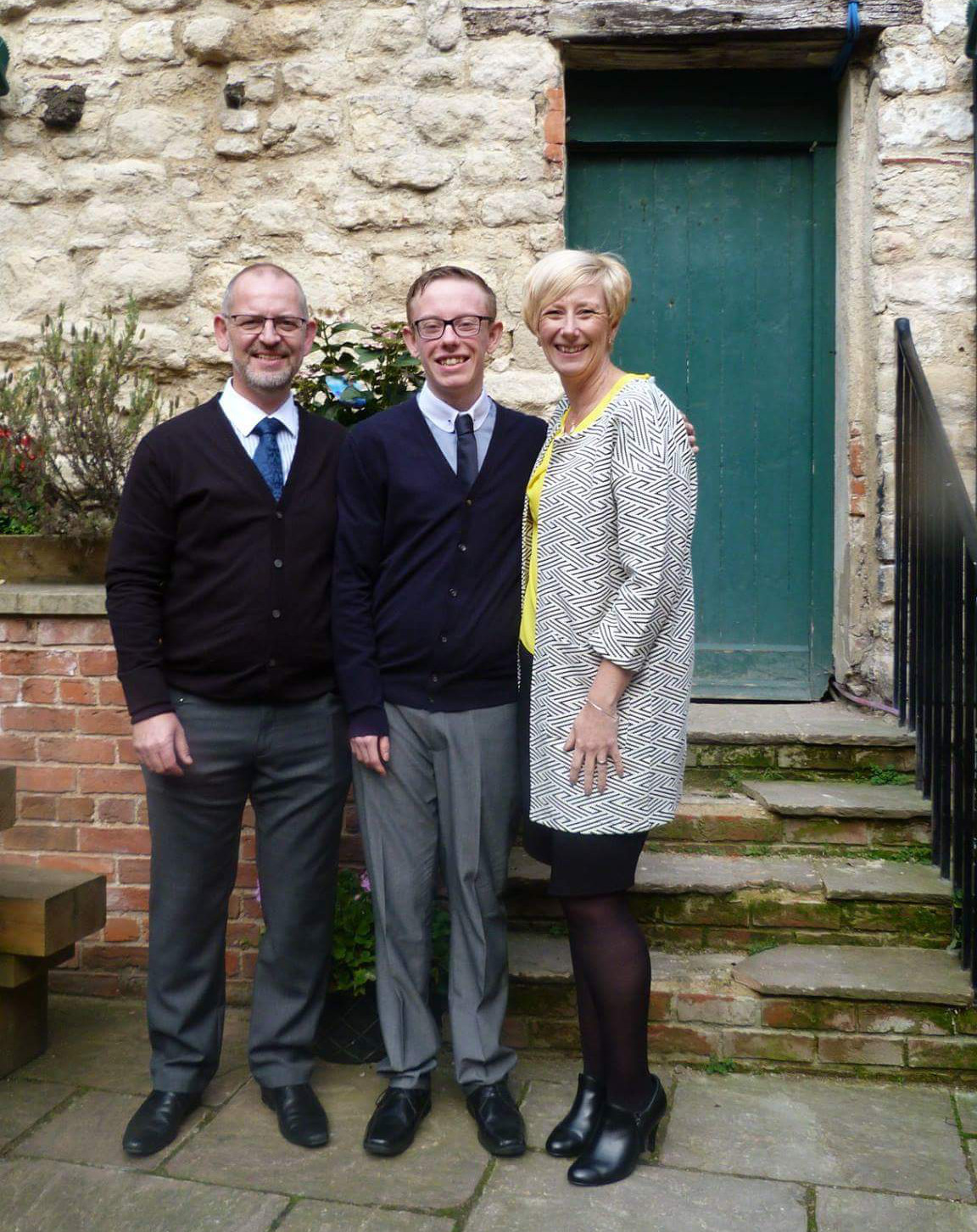 Dear Charlie,
When we were expecting you we read the books, the magazines, listened to advice and planned every aspect of your life.
You entered the world dramatically and none of the above was of any use whatsoever. The rule book went well and truly out of the window.
It soon became clear that things were going be different. All children are special, but you were going to require extra special care for the foreseeable future.
We soon realised that a pattern was forming. For every step forward there would be a blow. A step or three backwards and readjustment to be made.
You grew and triumphed time after time. Hospitals were a second home and staff were more like friends.
As a teenager you were a delight and we seemed to be sailing along pretty well towards adulthood. But then you were dealt a duff card once more. You'd started to recover from a period of being bed bound, and had plans. You felt stable. Then, wham! The pain began.
Deep down, in our hearts we guessed it was something serious. Why? Because throughout everything you had been through over the years, you had never complained of pain. The hospital staff called you hardcore. You never flinched during procedures. You taught US how to be strong and fight.
But suddenly you were in such agony and your face showed it.The GP knew this too. And there it was. In your blood tests results. The first indicator. You'd reached the milestone that is young adulthood and you had arthritis.
I, as your Mum, sat with you that day. I could tell what was coming. Yet whilst I sat with tears desperately trying their hardest to leak out of my eyes, you sat stoically.
Your Dad and I know there are dark days. We know the pain drags you down. But it doesn't keep you pinned. We know what this has done to you. We try to understand your pain.
We, as always have no idea where the journey with this disease is going to take us, but it's certainly not going to define us. Yeah there will still be times where we cancel or change plans but, hey, we're used to that. We find new ways. We do our own thing or rather we do what we have to do.
Charlie, we will continue to put you first and we will always, always have your back.
Love you millions.
Mum and Dad. Xxxx
Meet Heidi and other friendly folk on Arthur's Place Social, our Facebook Group
(Any opinions expressed in Heidi and Matt's posts are not necessarily shared by Arthur's Place. Nothing that you read in Heidi and Matt's posts constitutes medical advice.)