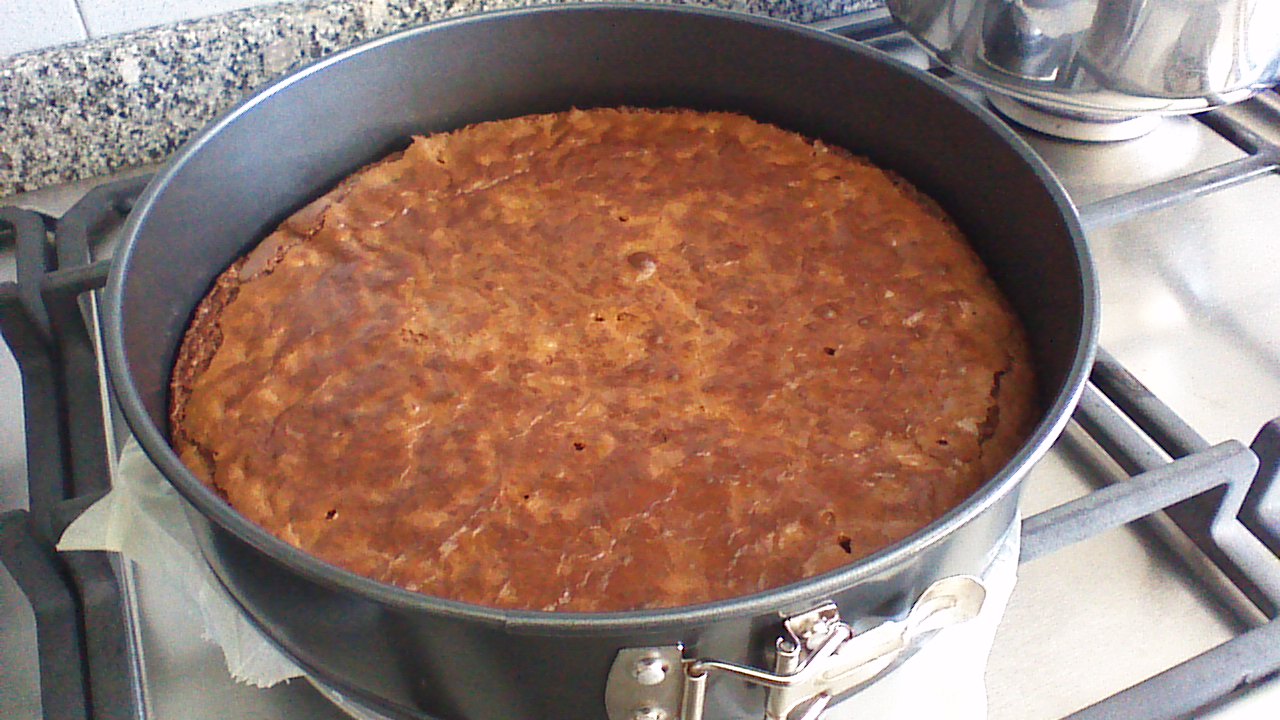 Hi everyone! Here is a recipe for gluten-free brownies that instead of wheat flour uses ground almonds, it's for everyone who has trouble chewing and for people that can't, or choose not to, eat gluten. I found this recipe at http://www.goodhousekeeping.co.uk/food/recipes/flourless-brownies. However, when I made the brownies I changed a few things, for example, I didn't add vanilla.
The ingredients of the recipe below are the ones on the website, but the instructions are a bit different. I changed them because this is how I made the brownies and I believe that this way nothing can go wrong! For example, in the instructions that can be found on the website, you could burn the chocolate by accident but in this recipe, by using the water bath, the chances of that happening are almost zero.
Ingredients:
75 g (3oz) of chopped unsalted butter, plus extra to grease
250 g (9oz) of chopped dark chocolate (recommended: 70% cocoa solids; I used normal culinary chocolate not the fancy stuff)
15 g (½oz) cocoa powder
250 g (9oz) caster sugar (or normal sugar, it's cheaper and you just have to stir the mixture a bit more)
4 large eggs
100 g (3½oz) ground almonds
2 tsp vanilla extract (OPTIONAL)
Instructions:
Preheat oven to 180°C (160°C fan) mark 4. Lightly grease a brownie tin (recommended size: 20.5cm (8in) square tin) and line it with baking parchment. Melt the chocolate and butter together in a bain-marie (water bath), stir to accelerate the melting process and to make sure nothing burns. Take off heat and whisk in the cocoa powder and sugar until combined. If you want to add the vanilla extract also do it now. Next whisk in the eggs, one at a time, before stirring in the ground almonds. Pour into the brownie tin. Bake for 25 to 30 minutes or until the top is firm to the touch but it still wiggles in the middle if you shake it.
Now you can do whatever you want. You can wait for it to cool a little bit before taking it out of the tin so that it comes out in a full piece, or you can try to remove it very carefully and eat while it's still hot with Greek yogurt and some berries or even with ice-cream (I recommend lemon ice-cream, as the acidity from the lemon balances perfectly with the sweetness from the brownies).
If you don't want to melt the butter and the chocolate in a bain-marie you can do it in the microwave, but be careful because it's easier to burn the chocolate. How do you melt the chocolate and the butter in the microwave? You put them in a bowl that is "microwave friendly" and heat it for 30 seconds at a time at 900W until everything is melted. You must stir the contents of the bowl between the times you put the bowl in the microwave! If you don't, you'll end up with burned spots and the terrible taste of burned chocolate.
One more thing, I usually remove 30g of sugar in every dessert recipe because I'm not a fan of very sweet desserts as you can't taste the rest of ingredients properly.
This is it! Hope you enjoy this recipe as much as I did!
Meet Eduarda and other friendly folk on Arthur's Place Social, our Facebook Group
(Any opinions expressed in Eduarda's blog are not necessarily shared by Arthur's Place. Nothing that you read in Eduarda's blog constitutes medical advice.)