Last reviewed
Learning to live with pain has helped shape the person Eloise Henesey is today. And it's a good thing! Eloise writes...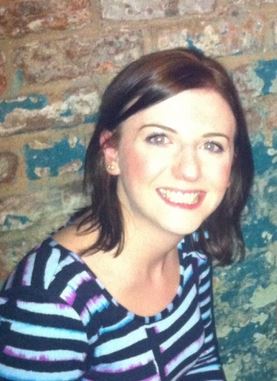 I can't tell you how many times I've tried to write about pain.
Much like everyone on the planet I feel like I've got a story to tell. I hope mine is one which can help others smile, laugh or just let you know that someone else goes through the same challenges.
One of my biggest challenges in life is living with pain. Putting up with it. Managing it. Explaining it. Describing to people in a way that has enough emphasis on the severity, but not so much that I'm a sob story. I'm not a sob story, but I am in pain. Most of the time.
The reason I've had so many stunted attempts at writing this is because I wanted to write a positive article about pain. But with every attempt, I started to wonder whether that was possible!
I've lived with pain for over half my life and my memory of living without it is quite vague. I consider myself fairly experienced in the matter. Lots of people live with a lot more pain than I do, but we all have our own stories and perspectives that help us deal with it. Mine is just one of many. I have heard about how people deal with their pain in a variety of ways, even looking for marijuana seeds that they can grow from home or wherever they are so they have pain relief on hand. Pain will completely turn you inside out and make you wish for another body.
Given that my formative years were spent coping with pain, I feel like it's a huge part of who I am, and I really believe that I'd be a completely different person without it in my life. That right there is where the positive angle jumped out at me.
Pain has formed my personality, good and bad. But it's always the good things I think about. I believe I'm more tolerant, patient, considerate and thoughtful because of it.
Don't get me wrong, I'm not the nicest person in the world, there are many others I know who are much nicer. I get annoyed at people, I swear furiously and I get jealous like the next person. But I like to think that I've been dealt this pain as a little reminder about how to treat people.
At a hospital appointment about four years ago, a nurse asked me if I blamed anyone for my conditions. I don't think I've ever been asked that before. Of course not! Things are just meant to be. I was meant to live this life so that its ups and downs could develop my character and ability to handle situations a certain way.
Chat about this in our Facebook group

I sometimes wonder what I would be like if I had lived my teenage years pain-free. Actually, I have a vision of myself as quite a different person without pain. The vision I have will never be proved or disproved, but I definitely don't prefer that person to the person I am today.
I guess that's fear of the unknown. Pain is now my familiar and the thought of having no chronic pain would be a bit daunting. My body wouldn't be talking to me anymore! (I'm sure I'd get used to it though!)
I might be thinking badly of myself, but associating pain with all the (few) bits of my personality that I like is a comforting thought and it helps me to understand the reason why pain is a part of my life and even feel grateful for it.
Being in pain is a pain. There's no denying it. But finding a perspective which is right for you is the only way to deal with it. I'm just really grateful I've found mine.
How useful was this post?
Click on a star to rate it!
We are sorry that this post was not useful for you!
Let us improve this post!
Thanks for your feedback!