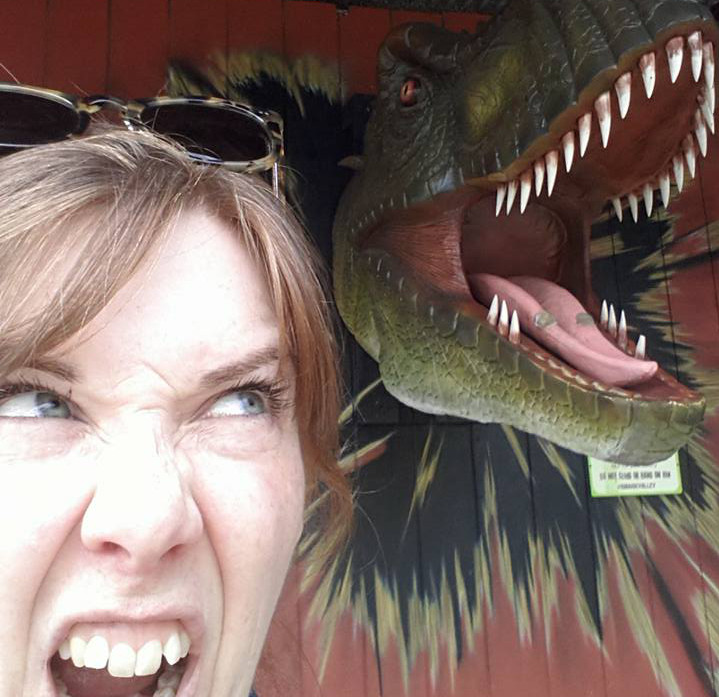 Hello! My name's Hannah and I'm excited to start blogging with Arthur's Place! I thought I'd use this post to tell you a bit about myself – both medical and otherwise! I'm from Australia, and am currently doing my PhD in Applied Linguistics. I'm doing research on an aspect of the Japanese writing system, and hope to graduate sometime this year!
I live in Melbourne now though I grew up in the countryside with kangaroos, emus, possums and echidnas around the place! I wasn't diagnosed with rheumatoid arthritis until my first year at high school, and one of the things I'm thankful for is having a relatively normal 'healthy' childhood – no pain, no pills or injections etc. My swollen and sore left knee was originally blamed on too much tree climbing…!
Over the years it's affected other joints; my neck, jaw, both elbows, both knees, left ankle, and right big toe! In some ways it's quite typical of rheumatoid arthritis (affecting joints on both sides of the body) but in other ways it's not – my hands and wrists are fine, for example (not complaining! ☺ ). My rheumatologist said it could also be psoriatic arthritis: I don't get psoriasis, but my grandmother did apparently.
I love travelling and have lived in Japan for 3 years and the U.K. for 2, as well visiting Singapore, Malaysia, Korea, the USA, England, Ireland, Italy, Spain, France, the Czech Republic, Austria, Germany, and Morocco! So that's two things I've had to list so far: joints affected, and countries visited. An increase in the first doesn't necessarily prevent an increase in the second! 😉 Travelling and living abroad with arthritis is totally doable, it just means you just have to be a bit more organized, that's all.
I think I've tried, and not responded to, most of the biologics by now; flavour of the week is cosentix (secukinumab), as well as methotrexate and meloxicam. I feel ok, but not amazing. I've just started pilates, which I don't dislike, and that's a big compliment for a non-sporting person 🙂 , and I love riding my bike. Other than that I play guitar (badly), paint and draw (less badly) and enjoy having a wine at a rooftop bar with friends (which I'm quite good at!)
Thanks for reading – I look forward to blogging again soon!
Meet Hannah and other friendly folk on Arthur's Place Social, our Facebook Group
(Any opinions expressed in Hannah's blog are not necessarily shared by Arthur's Place. Nothing that you read in Hannah's blog constitutes medical advice.)