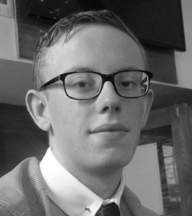 Hi. My name's Charlie and I have Palindromic Rheumatism arthritis. That essentially means my arthritis comes and goes. I was only diagnosed in January of this year but had pains going back to June last year. My mum knew my hands were bad when I stopped playing on my PS4 or using my phone – that's a sign something's definitely wrong with me! My hands felt awful; so bad I would spend day after day with my hands on my knees. (Thank God for that Netflix timer)
After a couple of weeks, me and mum went to see my GP where I was prescribed with some anti-inflammatory cream which could only take the edge off the pain. Next I was prescribed some Co-codamol and had some blood tests done. Again, the painkillers did little to nothing, meaning another setback and some hard mental times were just up the road.
For some context, from March, my mum and I had been caring 7 days a week for my uncle who had serious heart and lung issues that were so severe there was only one road we were going down. I think you can guess that road yourself. It's hard losing someone, but when caring and seeing them every day for months, that grief is multiplied. Cut to July 29 and we found my uncle had passed away. His suffering had ended, and the grief started. And, as life is, I found out 2 days later when my tests came back with suspected Rheumatoid Arthritis.
And there was the diagnosis for a wannabe writer. Talk about bad timing. The hard times hit: the isolation of being stuck inside, the feeling of despair at not only having lost my uncle but my dreams of being a writer were put on hold in two awful days. What that can do to your mental health is staggering, but I pulled through. Isolation can be beaten through talking to mates over a headset, going to the pub or sharing your grief with family. And laughing always helps. Especially when grandma tries to comfort me by rubbing my hands instead of hugging me, (I nearly shot through the roof in pain). Bless her, we can laugh about it now.
After months of waiting, I finally had a steroid Injection hoping it would kill the pain and I would be able to do stuff again. I was wrong, and that really was a kick in the teeth. To have all these "problem solvers" chucked at you and none of them work was soul destroying. It was almost as if my entire life had been stopped before it started. I couldn't write my feelings down, socialize, fill my empty days playing video games, or be without pain for just a momentary second. And there's only so much on demand TV or films that you can take. Music and a counselor were the only things filling my months of torment.
It wasn't until January that I was given the diagnosis of Palindromic Rheumatism – it essentially means it comes and goes, so although my hands will feel normal for a long period, the flare ups bite hard. I'm now on a tablet called Hydroxychloroquine Sulphate (good luck saying that one) that has made my hands better and, more importantly, pretty consistent. I'm now happier than I was 6 months ago. Things are certainly brighter.
And there's my story of why I'm here, writing on Arthur's Place, amongst others who will be able to relate to some degree. I thank you for reading and till my next post, say goodbye.
Meet Charlie and other friendly folk on Arthur's Place Social, our Facebook Group
(Any opinions expressed in Charlie's blog are not necessarily shared by Arthur's Place. Nothing that you read in Charlie's blog constitutes medical advice.)