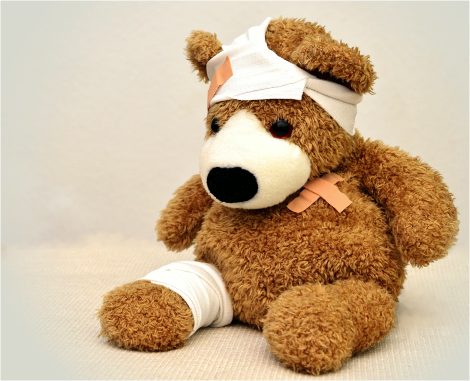 Hello again :-).
For this post, I thought I'd tell you a little more about my visit to a pain clinic a couple of months ago, including how I got the appointment in the first place, and the process. I hope this helps those of you are are wondering if a pain clinic could help you, and those who have an appointment and don't know what to expect.
Getting an appointment
I have been told by countless people that pain clinic appointments are hard to come by. I was referred to one by my GP, but it was initially recommended to my GP by my Rheumatologist. He had diagnosed me with fibromyalgia and thought it would be beneficial for me to talk to people who specifically deal with pain management, and not just with medication-based treatment but a wide variety of alternatives.
It took around three months from when my GP referred me to getting an appointment. There aren't many hospitals down South that have pain clinics, and there wasn't one locally that could see me, so I had to opt for whatever they could give. I also had to cancel the first appointment that was booked as it was my University exam day, which meant I had to wait another two months before I could be fitted in again.
After the appointment
As I've said in my earlier post, the team at the clinic suggested that I do some stretching exercises to keep my body and joints as flexible as possible and to reduce the amount of pain I may have on stiff days. These exercises I tend to do in the morning, before I get out of bed, which is one of my most achey parts of the day.
It's a very simple stretching routine, it is easy to stick to and not too strenuous. It doesn't take loads of time either, and doesn't require any equipment. I start from my toes and work my way up my body, addressing each joint carefully and slowly, stretching and then relaxing the joint.
Just this simple routine has made my clicky joints slightly less clicky – now when I walk my ankles don't crack and click as much which is a bonus in my eyes!
Some days I find I am better than I think, and other days I'm not so good, but that's ok, we all have our off days. It makes me realise that the bad won't last forever, that I've still got a bit of strength in me, and that I will get back to my normal at some time.
I'll be honest, I haven't done these exercises in a while as I was struck down with a nasty tummy bug and have only just started to get over it. I have very slowly started to get back in to my routine. I have gone backwards with my flexibility a bit, but I will get there.
Along with the stretching the pain clinic also suggested a few different medications that may help with the pain day to day. Once I talked it out with my GP we decide to try out a type of patch suggested by the pain clinic. I started on a patch with a small dose and then increased to a larger dose after a week.
The first four weeks I would say I didn't notice any sort of side-effects but did notice a massive difference in my pain. I am on quite a low dose now which can be increased later if needs be. But over the past two to three weeks I have noticed a few changes as the medication has built up in my system.
One of the main differences I have noticed is excessive sweating and general increased body heat. I seem to heat up and feel like I'm having a hot flush even on rainy days, and I'm nowhere near the menopause!!!!! Im only 23, so I can rule that out.
I did read the leaflet and it did say this can happen to some people, but it's not very nice at all and makes me quite self-conscious. I'm currently talking with my doctor and the pain clinic to see if there is a similar thing that I can go on to stop the hot flushes.
Moving forward
I am feeling more positive and as though I am stepping in the right direction toward better pain control and health. I am sure something is going right as today I went shopping with my mum and didn't need the wheelchair for most of it. I walked nearly a mile and only got a lot of pain towards the end, and I can honestly say I probably haven't done that in over a year!
Lottie XOXO
Meet Lottie and other friendly folk on Arthur's Place Social, our Facebook Group
(Any opinions expressed in Lottie's blog are not necessarily shared by Arthur's Place. Nothing that you read in Lottie's blog constitutes medical advice.)