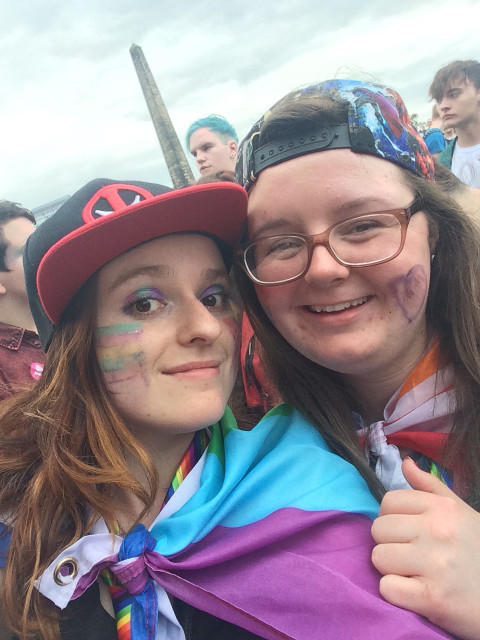 I am not sure if I will be writing this as a week on week account of my life with OA or if I will continue to write my opinions on some of the issues many of us face. I must stress that these are my own personal opinions, not facts. And of course, my personal experiences with some of these social issues. Relationships are still at the forefront of my mind. Not just because of the ending of my romantic one, but due to difficulty I have had with family.
Although my family try hard to understand why I cannot do certain things, they still find it incredibly difficult to distinguish the difference between "don't want to" and "can't do". For example, due to the stiffness in my spine currently, I find it difficult to do heavy jobs such as the recycling, which my family translates as "won't do". Sometimes it is tricky to explain that the pain and stiffness can change on a day to day basis and that I have zero control on how my day will start off.
Not every relationship (romantic, familial or friendship) can be seen as a negative. I have a few very special new and old friends that have stood by me through all my diagnoses, psychological and physical, and have made my life fulfilling. For me I have made one or two amazingly close friends via my activity as a YouTube editor. I have even gone so far as to travel the painful 4/5 hours on a coach to Glasgow to visit one of them on more than one occasion.
The friends I have may not have my exact conditions or issues, but do have their own difficulties which makes them more able to sympathise than some who perhaps don't. This week I have relied on my friends to help support me through some difficult news. My best friend that I met on YouTube has been great for me (pictured above with myself) and has made me laugh even when I have felt like crying. Having support here is good, even just from the family at Arthur's Place, who, out of everyone, most understand the issues that arise.
This post in a way is a reminder to not just you all, but to myself as well, that when it seems like we are all alone, we do have someone there.
Much Love – Sez x
Meet Sez and other friendly folk on Arthur's Place Social, our Facebook Group
(Any opinions expressed in Sez's blog are not necessarily shared by Arthur's Place. Nothing that you read in Sez's blog constitutes medical advice.)