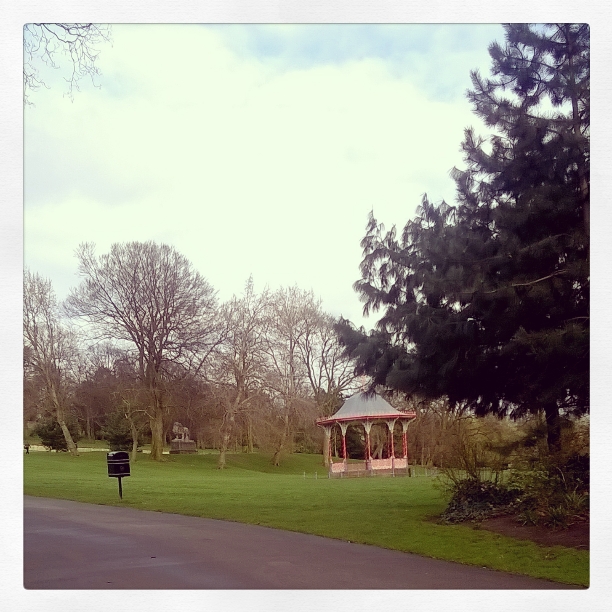 Hi! I'm back and I hope you're all doing well!
Since the beginning of the new year, I've been seeing an Occupational Therapist on a monthly basis – if you don't know what an Occupational Therapist is (I get asked by taxi drivers on the way to the hospital all the time!) well, basically their aim is to help you keep going with life – giving you ideas of ways to adjust to your illness so you can live as normally as possible. (I'm going to use OT for short from now on!)
I've found seeing my OT to be incredibly useful, and I wish that I'd been sent their way much earlier in life as this is the kind of help I could have done with all along, as opposed to nearly 9 years down the line. But I'm not complaining, I'm just grateful to see one now!
My OT has provided me with a few things to help me get on with life, like a perching stool so I can wash the pots sitting down, my own wheelchair (as previously I was borrowing) to help me go longer distances and a special cushion for said wheelchair so that it's more comfortable to sit in for longer amounts of time.
But alongside providing me with things they have given me great advice, for instance, I currently walk at least 15 minutes a day to help build up my stamina. (The picture at the top is from one of my walks) This has been great because I can clearly see the difference now, I'm gradually managing to walk for longer and also stand for longer, which is fantastic!
But the best advice my OT has given me is to take a break. I never really thought I was doing much to justify a break, seeing as I spend my time on my laptop or cross stitching, but my OT made me realise that this is all still 'activity' and can be enough to fatigue you whether you think you're doing too much or not. So that was my lesson learnt, I now make sure to take a break regularly, especially when cross stitching.
So, I suppose, from my OT and me, we would like to remind you to take a break! Remember that your health comes first and foremost above everything; you will work more efficiently if you're replenished and not fatigued, and overall have a better quality of life. So don't feel bad for taking some time out, because it's important!
Look after yourselves! Until next time, TTFN, ta ta for now!
Meet Molly and other friendly folk on Arthur's Place Social, our Facebook Group
(Any opinions expressed in Molly's blog are not necessarily shared by Arthur's Place. Nothing that you read in Molly's blog constitutes medical advice.)