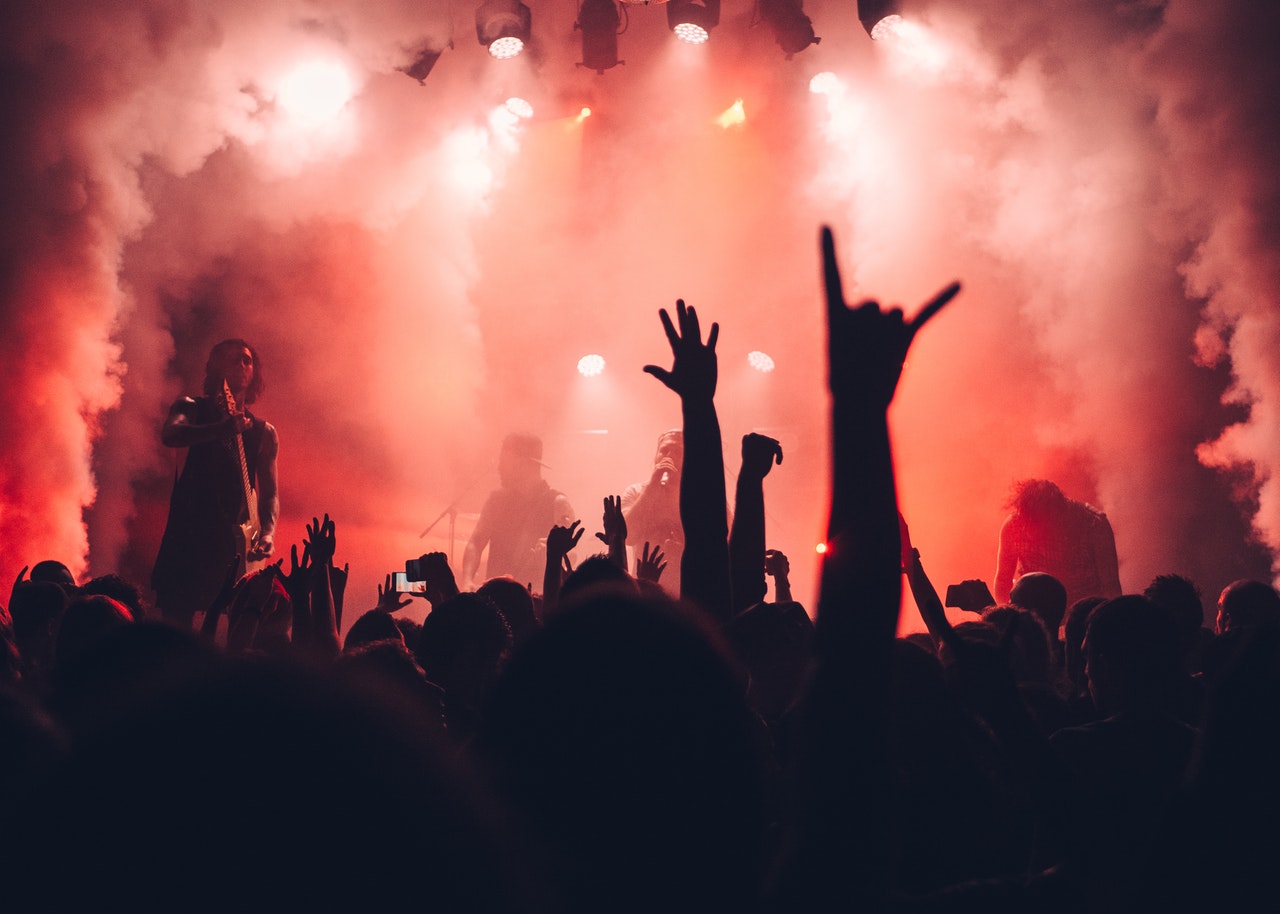 Abbey Worlton travelled across five states to see her favourite band, the Jonas Brothers, in December 2019. It was worth the effort – but she learnt a few useful things along the way. Here, she passes on her tips for going to a concert with arthritis.
Let me tell ya, I was so ill-prepared for this concert. I had four ibuprofen with me and I forgot my "comfy shoes" which my body paid for later. I was on my feet from 4pm until 11pm and my body was WRECKED. My sister and I had pit seats so if you know what it's like to sit general admission to a concert you would know it's challenging even for someone without arthritis. Before the Jonas brothers hit the stage I sat on the floor a lot (shamelessly) then they came on stage and my pain went away – I was too busy jumping and singing, I wasn't going to let my arthritis get in the way of my night! So my advice to those of you that struggle with arthritis and want to have a blast at your favourite artist's concert, I have a couple of tips for you that I learned to ensure you have a blast:
1. Drink water and eat
You will be moving pretty much the whole day and you'll be jumping around and that will deplete your resources fast. Make sure you hydrate and eat a nice meal before the concert – your body will thank you later. You'll feel energized and your body won't be exhausted if it has something to give it the nutrients it needs to have a good time.
2. Wear comfy shoes!!
This was my mistake, my mother bought me these lovely Sketchers that are so wonderful for arthritic feet but I FORGOT THEM and I was stuck with my court-side Adidas shoes which nearly murdered my poor feet by the end of the night. Make sure your comfy shoes can breathe, have support and plenty of cushion. Make sure they aren't too tight but aren't too loose. Also just a tip, if you have hammer toes like I do a hammer toe splint does wonders in supporting your toe so that it won't spasm during the concert!
3. Stretch your muscles
I wish I had done this. You know that your muscles ache and your joints get stiff as someone dealing with arthritis so do some stretches, limber those joints because your body will be more sore if you don't. Just like stretching before a big workout you want your muscles to perform and heal at their very best so treat them with care and do a couple of toe touches.
4. Do your research
Read other people's stories on their experience during concerts and dos and don'ts they came up with. That will help a lot on what you should expect. Do research about the venue and if they can offer support to someone with arthritis. I was taken off my meds weeks before so my doctor could explore the scleroderma which put my joints at the mercy of those four little ibuprofen that did nothing for me. By doing some research on the venue, you'll be able to find out where the bathrooms, what the parking situation will be and if there's a medical station in case you need medical attention.
5. Talk to your doctor
Talking with your doctor will allow you to gain insight on what is best for you during a high stress function such as a concert. Your doctor knows you very well so they will be able to help you understand your limitations in situations like these. Your doctor may be able to advise you on pain meds to bring, or clothing and warnings to watch for.
6. Bring someone with you
If you can, take a friend with you. You will feel much better if you have a friendly face with you that will help you in any way they can to ensure you have a great time. My sister was so helpful and she was patient with me which made me feel less of a wet blanket and more loved and cared for when I needed throughout the concert. Because she wanted me to have a good time! So find someone reliable, who you feel comfortable with, who you think would be willing to be your advocate in case you need a little more support.
Meet other friendly folk on Arthur's Place Social, our Facebook Group
(Any opinions expressed in this blog are not necessarily shared by Arthur's Place. Nothing that you read in this blog constitutes medical advice.)