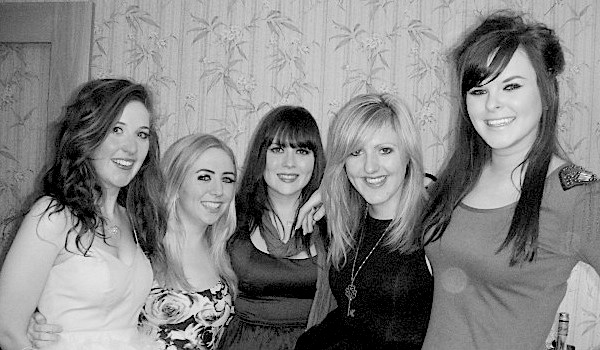 Brilliant friends are a godsend if you have arthritis. Here are the tell-tale signs that your friends are awesome
"A friend in need is a friend indeed," my Gran always says to me, and boy am I a friend in need. I've had juvenile idiopathic arthritis (JIA) since I was three years old, and it's safe to say that my friends have been a lifeline.
Being diagnosed with JIA at a young age meant that I had lots of time to adjust to my condition, with mum and dad there to support me, before hitting my independent years. But, there comes a time in everyone's life, at around 14 in my experience, when you don't even want to spend time with your parents, never mind ask them for help. This is when, for me, my focus shifted to friendships.
Asking for help
Telling someone you have JIA can be a difficult thing to do; asking someone for help is even harder. I'm no stranger to asking a new friend or an acquaintance to open a bottle for me and having them respond by taking the mick – before I've dropped the JIA bombshell, of course. Relentless laughter at your expense is definitely off-putting for future requests, which is why it's important to know you've got a good friend on side when it comes to the crunch.
Tell-tale signs you've got great friends
There may be several signs that you've got a good friend. Here are just a few of mine:
They  offer to help before I ask
They don't respond to the news I have JIA with: "Oh, I was wondering what was wrong with you."
Once I tell them about my JIA they ask lots of questions, including about what I can and can't do.
Further down the line, they just know what I can do and what is more challenging, and automatically consider my JIA in plans.
I no longer have to ask my friends if there'll be a sofa or a bed for me to sleep in when I visit.
I don't have to tell them that a mile-long pub crawl is out of the question.
They know how cranky I'm going to be when I'm having a flare-up, so they stay out of my way!
There's so much I have to thank people for – because friends aren't obliged to do things for you like families are – I don't even know where to begin.
Lots of thank yous!
Thank you to Bryony for carrying my bags for the past 12 years. Thank you to Tessa and Holly for your understanding when I can't dance all night and wear high heels; I know how important those things are to you. Thank you to Millie, because you always take the brunt of my Arthritic's Bad Temper and you never complain… well at least not to me.
Thank you to Ellen for always knowing when I'm about to have an arthritis-related meltdown in good enough time to send me a distracting card and gift to cheer me up.
Thank you Mrs Berry, for rearranging your hen-do so I didn't have to sit on the floor at the Thai restaurant.
No greater love was ever known than that of a friend who will touch another's feet; thank you to Lizzie, who offered to cut and paint my toenails in Australia when my usual pedicurist (my mum) was not available.
For sacrificing half or all of your beds to me on multiple occasions so I don't have bad joints the day after sleeping on a floor; for lifting things and doing things and never complaining; for buying me medicine when I run out; my heartfelt and unending appreciation goes to: Bryony, Millie, Tessa, Holly, Rob H, Rose, Ellen, Kate, Lizzie, Tim, and Rob L.
We are sorry that this post was not useful for you!
Let us improve this post!
Tell us how we can improve this post?