It's important to pay tribute to the things that get you through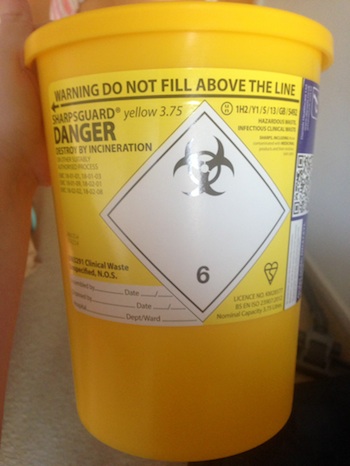 Oh, sharps bin
Thank you for protecting me from rogue needles after I have injected myself.
Though you are lovely at your job
It is a shame that you are yellow.
I don't like the colour yellow
Because it reminds me of a medicine that I don't like.
Other than your unfortunate shade
You do a grand job.
I couldn't self-inject without you,
My faithful mustard friend.
We are sorry that this post was not useful for you!
Let us improve this post!
Tell us how we can improve this post?