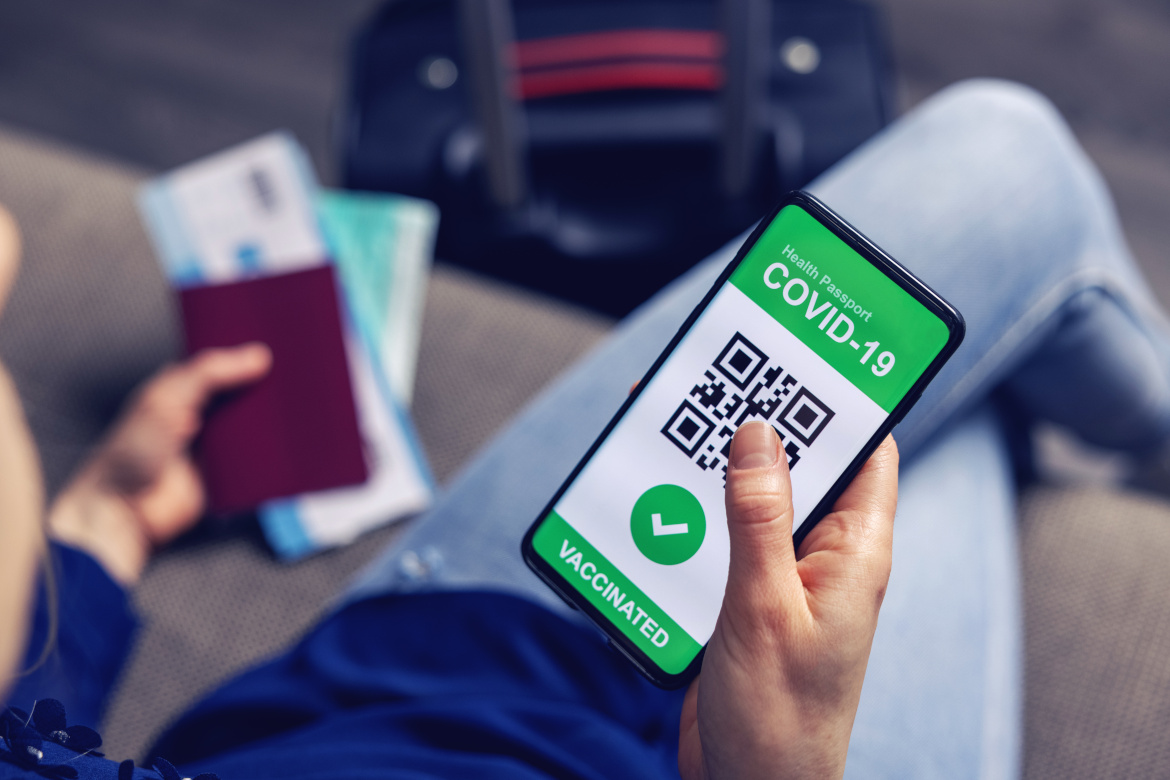 Covid-19 may have lost its position in the news, but that doesn't mean it's lost its potential to turn our lives upside down in the future – so how do we move forward?
With the possibility that new variants could still pop up at a later point, we've been looking at what you may need to know about Covid, now and in the future!
Covid admin – the practical stuff
Reliable sources of information
We should all know by now that my Uncle Barry on Facebook or your Auntie Pam's best mate Maureen are not the most reliable sources of information when it comes to infectious diseases. So, when we're being bombarded with news articles and social media posts which often seem contradictory, who are we supposed to believe?
Vaccines
This is the biggie – it's the main weapon we have against the virus. As we've seen already, booster vaccines are being rolled out and you may well be invited for further jabs in the future. Depending on how efficient your local NHS services or GPs are, you might get invited by text or by phone, or you might need to keep an eye on the latest criteria and book yourself in.
Dr Emily Lawson, head of the NHS COVID-19 Vaccination Programme, says: "NHS staff are redoubling their efforts to protect the public from the virus.
"With the emergence of the new variant, there has never been a more important time to get boosted. So, when it's your turn, come forward and book in."
The NHS website has information on criteria for vaccines and boosters which will be updated as this evolves, so if you're unsure, check it out. This is where you can also book or manage your appointments, or find a walk-in vaccination centre.
If you're concerned about the vaccine and how it works with your arthritis medication, the British Society for Rheumatology says that patients should not pause their treatment to have the Covid-19 vaccine. However, if you are taking rituximab you will need to talk to your rheumatology team about the timing of the vaccine.
For more information, Versus Arthritis has answers to many of the questions you may have about vaccines – click here for more information.
Third/additional doses
According to the British Society for Rheumatology,  a third vaccine dose close to your second Covid-19 vaccine dose should be offered to nearly all rheumatology patients (aside from those solely on hydroxychloroquine or sulfasalazine).
If you've had a third dose you should still then get a booster vaccine, with a minimum of three months between the third primary and booster doses.
Personal responsibility
This is a tricky issue – when there's guidance saying one thing, legal restrictions saying another, and your guts are telling you something else, how do you decide what's safe for you?
We've all been wrestling with these questions for months and months now – and it all boils down to taking care of your own mental and physical wellbeing as best you can.
As Consultant Rheumatologist Dr Martin Lee says: "There are no easy answers. People have to use common sense as there are still lots of unknowns and will continue to be lots of unknowns for a long time."
If you're anxious – that's ok. If you want to avoid a social gathering – that's fine. Remember – you're in control.
Mind has some really useful advice on how to cope with difficult feelings you might be experiencing around the pandemic. That might include talking to friends and family who you trust, tapping into online peer support (like Arthur's Place Social!) or by expressing yourself creatively – by writing, drawing, painting or any other creative way that feels helpful to you.
The Wren project is also a great organisation offering listening services, so if you would like someone to talk to, as a one off or regularly for a little while, they are there to help anyone with a long-term condition. There are currently free places for people to self refer via this link  https://www.wrenproject.org/refer
Covid brain – the emotional stuff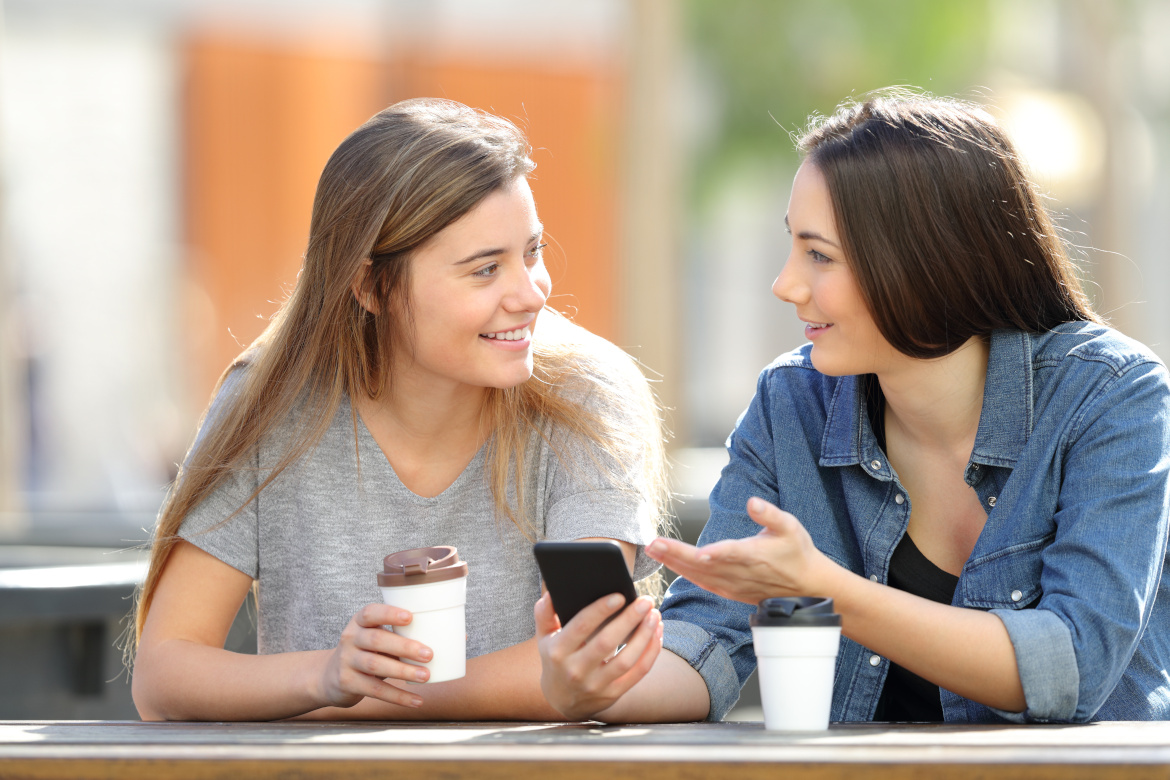 The pandemic continued to affect our mental health – and research shows that young people and women are being hit hardest. Half of people aged 18-24 in the UK say the pandemic has badly affected their mental health, according to a recent YouGov poll.
It's crucial to reach out and ask for help
A survey carried out by YoungMinds in 2021 showed that many young people with existing mental health problems have struggled to cope with lockdowns – suffering from loneliness and isolation, concerns about school, college or university work and a breakdown in routine.
Emma Thomas, Chief Executive of Young Minds, says: "We know that some young people will be dealing with multiple pressures, especially those who have been bereaved or experienced other trauma during this time.
"Yet our research highlights significant barriers to getting mental health support. Professionals in the NHS, schools and charities deserve enormous credit for the work they have done to improve and adapt services, but it is clear that many young people are going without the help they need.
"In some cases, this is because of young people not wanting to be a 'burden' on services during the pandemic," But the message is clear – "don't feel that you are a 'burden' and if you need help, speak out and ask for it".
Your GP will also be able to refer you for counselling if you contact them – or you may want to consider private counselling. Here's how to find a therapist.
Mind also has an excellent series of resources, including tips for looking after your mental health during the coronavirus pandemic.
Taking back control
Charley and Colin Gavigan, from the mental health practice Brave Your Day, say it may help to identify the things you can control.
Charley says: "Preparing for the unexpected and identifying, in the fog of all of this turmoil, the things we ourselves can control, can provide us with a sense of having a say in how we lead our lives and not just being in psychological free fall, wondering, through no fault of our own, where we are metaphorically going to land! Lack of control is recognised as one of life's top stressors."
So, what can we do for ourselves and what are some important choices we can make?
Colin says: "As someone who has had psoriatic arthritis since I was a very active 28-year-old, I can easily empathise that it can feel like even harder work staying buoyant and keeping our spirits up in any uncertain times, while also dealing with the pain of arthritis; it's exhausting stuff.
"One of the active choices we can make is to steer ourselves away from negativity. Negativity can be a very infectious millstone that can drag us down, and there's enough infections kicking about just now without embracing another.
"Consciously recognising and avoiding, as much as we can, bringing negativity into our lives, is one of the most positive 'taking back control' choices we can make for ourselves.
"The more we work at identifying and avoiding negativity the easier it will become to recognise who and what to avoid, be it certain people, television or radio programmes. Listen to and value your gut feelings."
He says keeping as active as our bodies will allow us is also a positive choice that can raise our spirits.
"A great piece of advice my arthritis consultant gave me some years ago was:
'If you do an activity, within reason, that lifts your spirits and gives you a real sense of well-being and fulfilment, even if you experience a bit of discomfort after it, then do it. Just as long as you're not inflicting damage on your joints. Your body will let you know, just listen to your body'.
"So be kind and generous to yourself, as it's a gift that we all deserve."
Chat about this in our Facebook group

Tags: Covid, mental health, feelings, work, travel, going out
Related content:
Freedom Day – what does this mean for young people with arthritis?
#ThanksForMasking – wearing a face mask protects young people with arthritis
Feeling worried and anxious about emerging from lockdown? You are not alone.