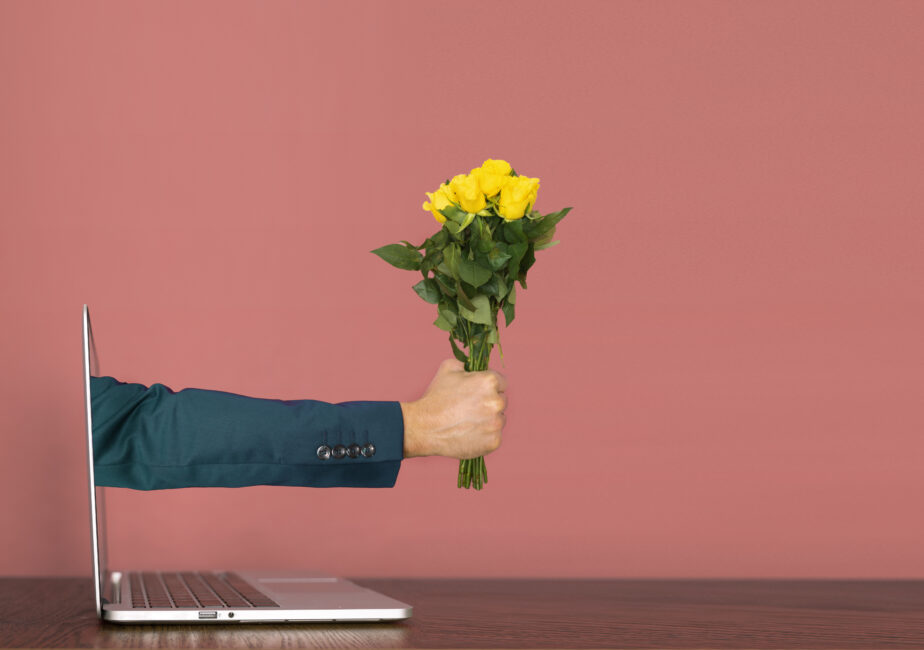 How sexy and loved up are you feeling right now?
Chances are, you're either cooped up with your beloved other half, who's driving you mad with their inability to locate the washing basket, or you're shielding or isolating away from your loved one. Or, maybe you're single and not keen on yet another awkward Zoom first date.
So what can you do this Valentine's Day, and beyond, to make yourself and (maybe) someone else feel good?
1. Chill out
Don't put too much pressure on yourself. These are difficult times for everyone, particularly if you have a chronic disease. If your partner really loves you, they will try to understand what you're going through. For a perspective from the other side, check out Mike's lovely blog post: What it's like to love an arthritis warrior
2. Let's talk about sex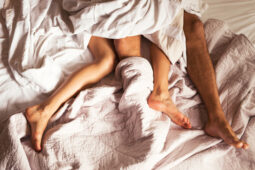 Sex is a tricky topic. It's not easy to talk about! But we've spoken to some experts about all those things you might want to know…
So if you're struggling with your mojo, check out some of these articles which really get to the nitty-gritty of the matter:
Is arthritis killing your sex life? Here's how to enjoy lovemaking again
When to tell your date you have arthritis
3. Share an experience from afar
If you're apart from your loved one, make plans to watch a movie together, listen to the same playlist, try to recreate your first date virtually, have a "cheese and wine evening" or even take things a step further. Share the way you have seduced your partner into you on your first date. We also hear sexting is surprisingly liberating…
4. Go on a wild date at a zoo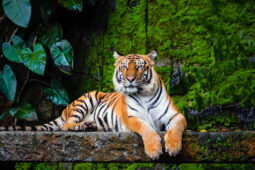 You don't need a human partner for this one – you get a date with an animal! Shepreth Wildlife Park is offering virtual dates with its adorable animals. The dates are held over video call and can be with a choice of more than 20 different animals, including aardvarks, marmosets, emus, meerkats, wolves, owls, red pandas and tigers. No monkey business though…
5. Order in
Yes, it's obvious, but it's one of the few ways we can treat ourselves at the moment. There are plenty of posh meal deals out there and you don't have to go for the 85-for-two menu with truffled cheese,smoked salmon paté and lobster cannelloni option, a dine-in deal from Morrison's or your favourite takeaway pizza will do just fine.
6. Build LEGO together.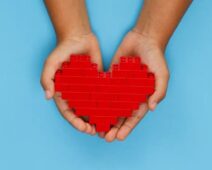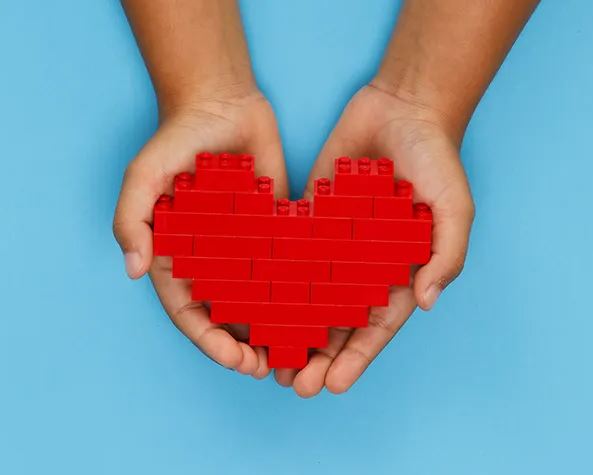 Unsurprisingly, this idea comes from the LEGO Group, who maintain that the most romantic thing in the world is playing with little plastic bricks. Apparently 'Couples Who Build Together – Stay Together!'
7. The world's largest virtual speed date.
For the truly brave. Show no fear… Date in a Dash offers oodles of online speed meets and this Valentine's Day they're hosting the 'world's largest virtual speed date'…
8. Online date experiences
Airbnb has partnered with Bumble to offer online experiences so you can plan the perfect date night. Options include jazz clubs, dance classes, wine and chocolate experiences…
9. Streamed gigs
Live music is out at the moment for obvious reasons but a streamed gig is the next best thing. Check out Gigs Guide (gigs.guide) for tickets – there's loads going on over the weekend to suit all tastes.
10. Love yourself
It may sound cheesy, but Valentine's Day is a huge cheese-fest anyway. Take care of yourself this weekend, whether you're in a relationship or otherwise. Have a date night with yourself! For some inspiration and wise words, have a read of the lovely Izzie's article: My date night with Arthur reconnected me with the things I love to do