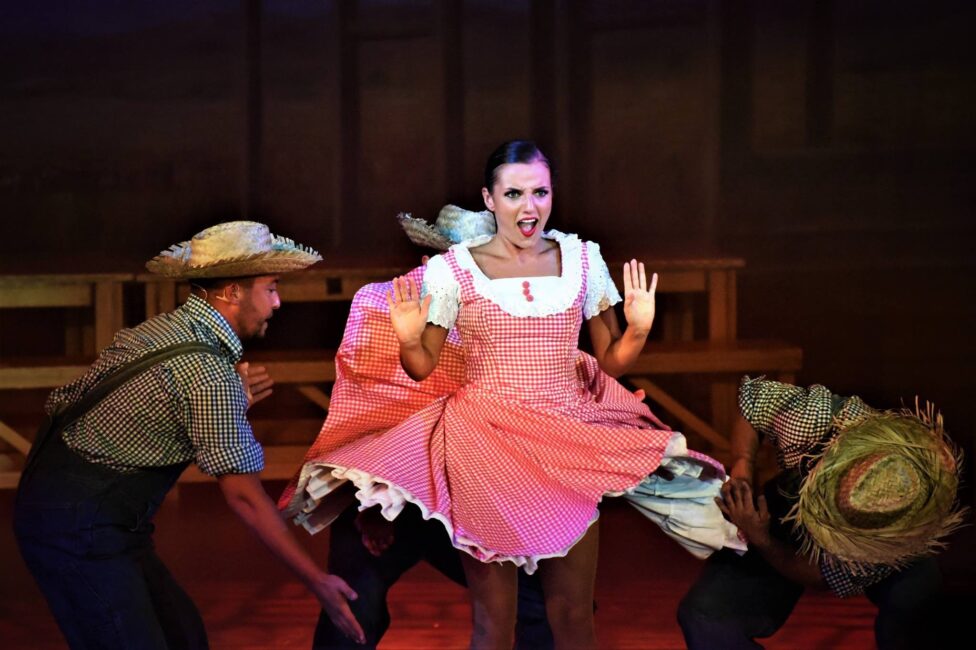 There's never a good time to find out you have arthritis, but Chloe faced some tough odds when she was diagnosed in her third year of musical theatre college.
With inflammation in her fingers, wrists, shoulders, knees and hips, it was suggested that her life as a dancer – which started when she was three years old – might be coming to an end.
Four years later, now aged 23, Chloe has not only graduated from college, she's making it as a professional dancer.
Like a lot of young people with arthritis, Chloe knows how hard it can be to come to terms with having a chronic illness when you feel like your life was only just starting.
Alongside her dancing career, she's created a website to help others learn how to live life to the fullest, despite their condition.
I spoke to her about what it's like to be a dancer with arthritis, how she's learned to cope with her condition, and her advice for other young people who feel their illness might hold them back.
Your final year of college might be one of the worst times to be diagnosed, especially for a dancer! What was that like for you?
It all came as a massive shock, and I was obviously mega upset! It had been hinted that I wouldn't be able to work as a professional dancer for a long time. I didn't know if my symptoms were going to improve – when you're in so much pain it's hard to see it getting any better.
I had a two-week stage after being diagnosed that I call 'the black hole', where I stayed home and researched everything I could about how to manage arthritis. After one week I was supposed to go back to college for the new half term, but I just couldn't bring myself to do it. I felt really down and upset; I just couldn't get my head around it. But after that second week, I told myself that it was time to go back.
What drove you to pick yourself up, go back to college and keep dancing after that first flare up?
I felt really wobbly at first – I didn't feel myself, I was nervous, but mainly embarrassed. I just thought: "How can I be a dancer? How is it possible to be a dancer with arthritis?"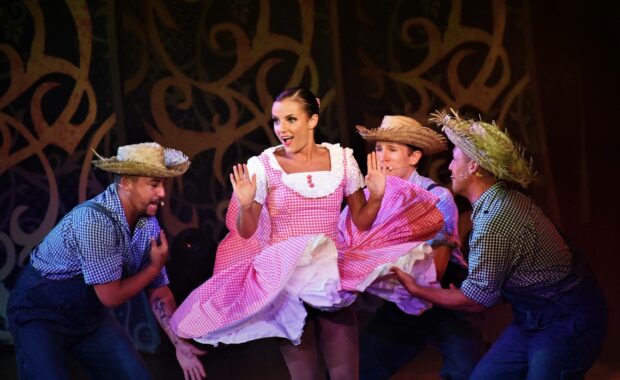 I cried loads on the night I got back to college, then the next day we had a big audition for a potential job. My eyes were still really puffy, but I told myself that I was going to do it, I was going to prove to myself that I can do this. I've always been quite a strong-willed character, but dance makes you very resilient. It's a hard industry as it is, you go to a billion auditions and get told you're not good enough before you finally get a job. I think that determination is what got me through. I've been dancing since I was three years old and the thought of giving up because I've been diagnosed with this illness, which I don't deserve… I just thought: "Nope, two fingers up to you arthritis, I'm gonna do it!"
And I actually got quite far through that audition. I realised that I'd made it to the end and other people who don't have arthritis hadn't, which gave me the confidence boost I needed. And despite a lot of nausea, appointments and days off, I got through it. If there's one saying I've always lived by, it's: "Tell me I can't, and I'll show you I can."
As a professional dancer you've been doing tours on cruise ships – that must be a lot of physical work. How do you cope if you're having a flare or a bad pain day?
I just have to practice a lot of self-love! I try to make sure I warm up and cool down properly. I often get to the end of rehearsals and I just want to go home, eat and go to sleep because I'm so tired, but I have to remind myself to look after my body. It's also important to maintain a good diet to give your body the energy it needs. I love food, so I'm always eating! I also love a warm bath; it really helps my muscles and joints after a day of dancing.
Sometimes it can be difficult for me mentally if I'm having a bad pain day. Physically I can deal with it quite well; I make sure I do my physio, my hand exercises, and my stretches. But if I tell someone who doesn't know about my arthritis that my body really hurts that day, they'll just assume that it's from dancing. So I often try to make friends with someone who can understand, and to make people aware that I have this extra condition. There's not much they can say to make my physical symptoms better, but they can help me ride out the bad days and enjoy the good ones.
Being able to talk about it is really important for dealing with bad days! How would you say dancing helps you deal with your arthritis mentally?
To be honest, for me it's the classic 'exercise produces happy chemicals' thing – it's just science, you know! As for dancing, there's no better feeling in the world than going on stage, feeling like you've done an awesome job and getting a round of applause from the audience. It's even better when my family and friends can watch me. Once my family came on one of the cruises I was dancing on, and just seeing how excited and proud they were, was just… there's just no better feeling! I also think making my hobby my career is amazing, it doesn't even feel like a job. I just put some hair, make up and a funky costume on and I'm paid to do it!
Even now, with the pandemic, I'm making sure I exercise a lot at home. If I'm mega anxious about getting a job or having a bad day, even doing the slightest bit of exercise makes me feel fresh and happy. Getting those endorphins is the best thing ever.
As well as dancing, you're now running a website and Instagram page for people with arthritis. How has that helped you to cope with lockdown?
I actually wanted to start the website for a while, and what better time than when you're stuck in your house for ten weeks? It's been incredible, I've really enjoyed it. When I first got diagnosed, I kept frantically Googling 'dancers with arthritis' or 'young people with arthritis' and couldn't find anything, so I wanted to be that platform. If people go to the page, whether for a chat or an email or just a read through, and feel even the slightest bit better then that's mission accomplished. I love talking about my arthritis in a way that can support others, and by researching and writing my blog posts I've really educated myself. I like to stay busy too, so it's really helped me cope with lockdown. I'll still be doing it when I'm away on jobs again, I want to create an even bigger community from it!
Now you've had this experience, what advice would you give someone who had arthritis and was thinking of starting or getting back into dance, but was worried that their condition would hold them back?
The first bit of advice that springs to mind is never compare yourself to others, whether that be in terms of looks, flexibility, talent, or anything to do with your arthritis. Every single body is different, whether you've got a chronic illness or not. I have now accepted that I'm not going to be the best or most flexible dancer in the cast because my joints don't allow it. It's not an excuse, it's just who I am. I would also say take time to figure out what your body needs. Getting diagnosed with arthritis can really stump you, so take the time you need to deal with it, then get back up and prove to everyone, especially yourself, that you can do it. Dance is amazing for your joints, so arthritis shouldn't stop you – it actually makes it more important that you exercise.
Finally, look after yourself! If you're having a bad day, you need to accept that, let those around you know, and rest that body until you have a better day. Make sure you surround yourself with the right people who will support you when you're feeling fatigued or in pain.
Chloe loves to meet other people with arthritis, especially dancers. Head over to her website, https://www.arthur-itis.co.uk, to have a browse. Don't forget to use her chat box to say hi!