Last reviewed
Is there really such a thing as an arthritis diet? Dietitian Martin Lau answers this and other popular diet and nutrition questions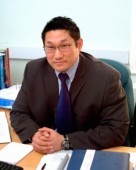 Diet is a minefield for most of us but it can be even more mind-boggling when you have arthritis. What's good? What's bad? Are there really arthritis 'superfoods'?
Martin Lau is a dietitian and nutritionist who works for the charity Arthritis Action. He is a registered dietitian with the Health and Care Professions Council and offers nutritional consultations at Eastbourne and Harley Street.
Martin has kindly answered some of our questions – and he also agreed to answer some of yours. We put a shout-out on Twitter and Facebook, and the most popular questions are answered by Martin below.
How useful was this post?
Click on a star to rate it!
We are sorry that this post was not useful for you!
Let us improve this post!
Thanks for your feedback!