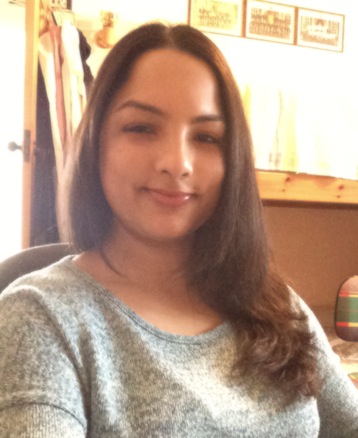 Hi there. I am Anoushka, a 28-year-old former NHS surgical clinical assistant, currently living in London. Like any 28-year-old girl, I love spending time with friends and family, shopping, travelling, keeping fit and of course, being a career-driven woman. What most people can't, and don't, see is that I suffer with multiple, long-term, chronic illnesses.
I have severe rheumatoid arthritis, as well as severe degenerative disc disease, long-term bronchitis, costochondritis, asthma, postural orthostatic tachycardia syndrome (POTS) and cardiac coronary spasm syndrome.
I have been battling arthritis for almost ten years. I was unofficially diagnosed in 2007 whilst on holiday back home in India. However, due to a long uphill battle with my GP, due to the fact that I was about 18 years old at the time and looked physically normal, it took three years of suffering with persistent, painful symptoms before the medical health professionals started to believe me that there was something wrong. During this time I had a recurring swollen left knee, persistently high fevers, as well as other severe joint pains including severe degenerative arthritis of my lower spine.
By the time I was 21 my joints were causing daily problems. My knees and legs had become very painful and simple things like walking, sitting, standing and getting on with my daily routine, had become a struggle.
So, I made an appointment with my GP, who asked me how I was feeling. I told him that my joints were becoming more and more stiff, and things like going about my daily routine had become a real struggle. I was getting moderately high fevers still, and my joints had started to swell up every now and then.
I insisted a full blood test was carried out, to see if anything was wrong, as I knew something wasn't quite right. A couple of days later I received a phone call from my GP to tell me that my tests had come back and I had tested positive for rheumatoid arthritis.
This was a call that no young person should ever have to get. That evening I was urgently referred to a hospital that had a unit that specialised in arthritis. Soon after that, I was officially diagnosed with severe rheumatoid arthritis.
When I finally got my diagnosis I was relieved, because I finally had some answers and I felt like the doctors actually believed me, at last, after I had battled the symptoms for soooo long. But I was also in shock. I think I was hoping that it would be a virus that would have settled after a while.
Seven years later, I'm relieved that I can finally start getting better and start down the road to feeling somewhat stable again. I've been through, and won, so many battles along the way that I feel like a true RA warrior!
Meet Anoushka and other friendly folk on Arthur's Place Social, our Facebook Group
(Any opinions expressed in Anoushka's blog are not necessarily shared by Arthur's Place. Nothing that you read in Anoushka's blog constitutes medical advice.)