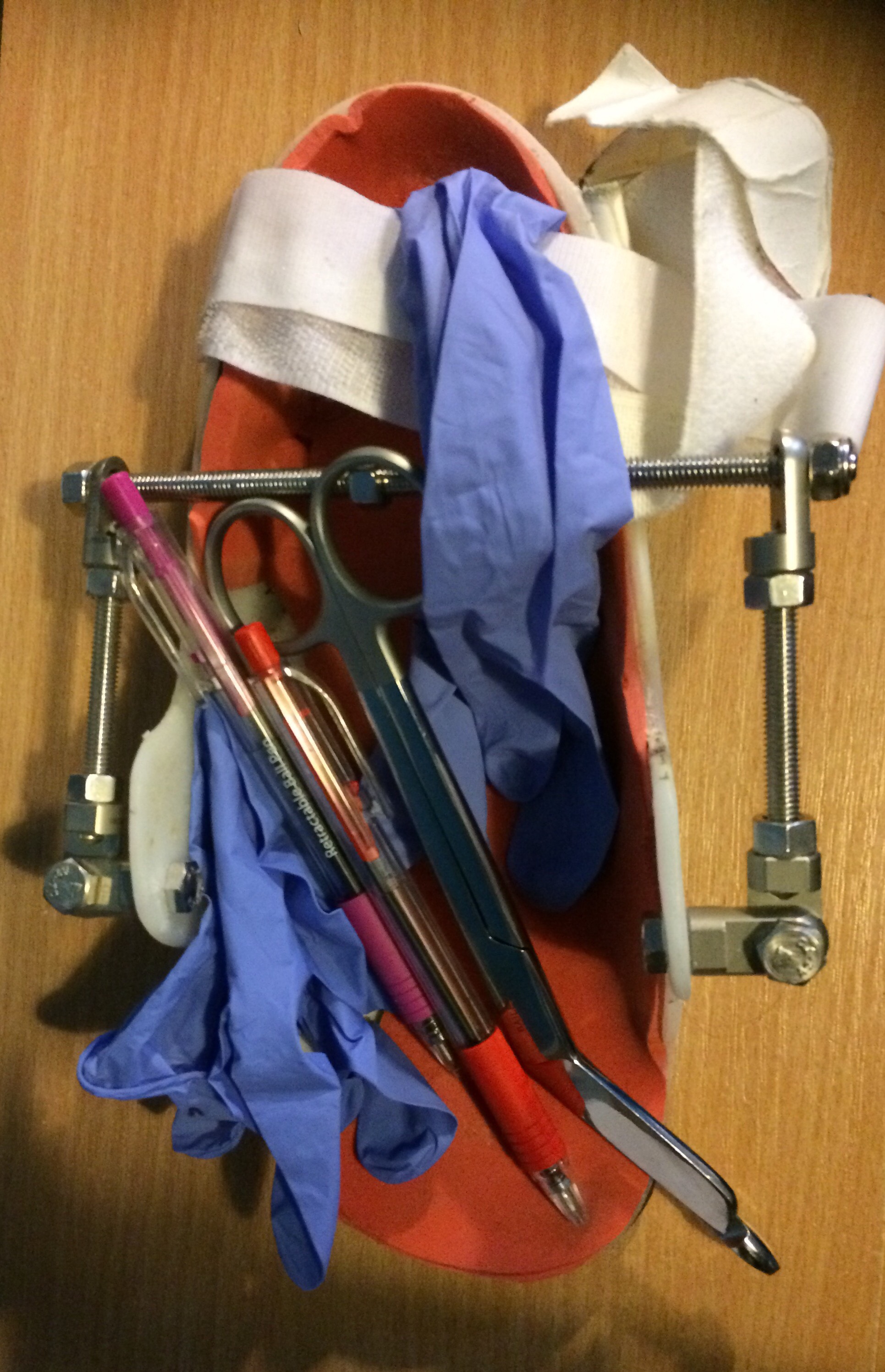 As some of you know, I have a very active job. I have to be physically fit and able to run/bend etc. at the drop of a hat in an emergency. I work in a hospital and I am basically a Nurse. This week I had my CPR update, which is mandatory every year to continue to qualify under NMC (Nursing and Midwifery Council) guidelines.
CPR on adults is very draining and is an adrenaline and energy-fuelled exercise. The palm of your dominant hand is directly in contact with their chest just above the bifurcation of the base of the ribcage; the other hand is clasped on top with interlocking fingers.
You have to keep your elbows locked, arms straight and put the effort in through your back and shoulders. As I am short it is easier for me to get on the bed and use gravity to push the chest 1/3 in to the rhythm of "Staying Alive" (100 compressions a minute). 30 compressions for every two breaths; to get the oxygen in can be quite difficult as you have to ensure the lungs are fully inflating.
I spent three hours doing CPR on our adult, child and baby resus mannequins, and intubation training with and without masks. To try and keep the pain down, I find personally that it helps if I make sure my spine is in alignment and that I am doing every manoeuvre correctly. It is hard work on the spine, shoulders and hands and they do hurt (ache/throb) afterwards but that's normal for everyone regardless of whether you have arthritis or not.
To make sure I do not get too stiff, I find in my days of work, constant moving around helps to keep my muscles and joints active in order to consistently move fluidly. If I follow protocol for anything strenuous, I find that it is easier on my joints. Also, I am never afraid to tell my colleagues if I am having a bad pain/stiffness day. They are very accommodating and let me have longer breaks and assist in the more physical parts of my job.
My advice to anyone with a job as active as mine is: know your limits and don't be afraid to say if you cannot do something. It is safer for everyone involved if you admit your limits. But again, still don't be afraid to push yourself. You don't know how far you can go unless you try.
Much love – Sez xx
Meet Sez and other friendly folk on Arthur's Place Social, our Facebook Group
(Any opinions expressed in Sez's blog are not necessarily shared by Arthur's Place. Nothing that you read in Sez's blog constitutes medical advice.)