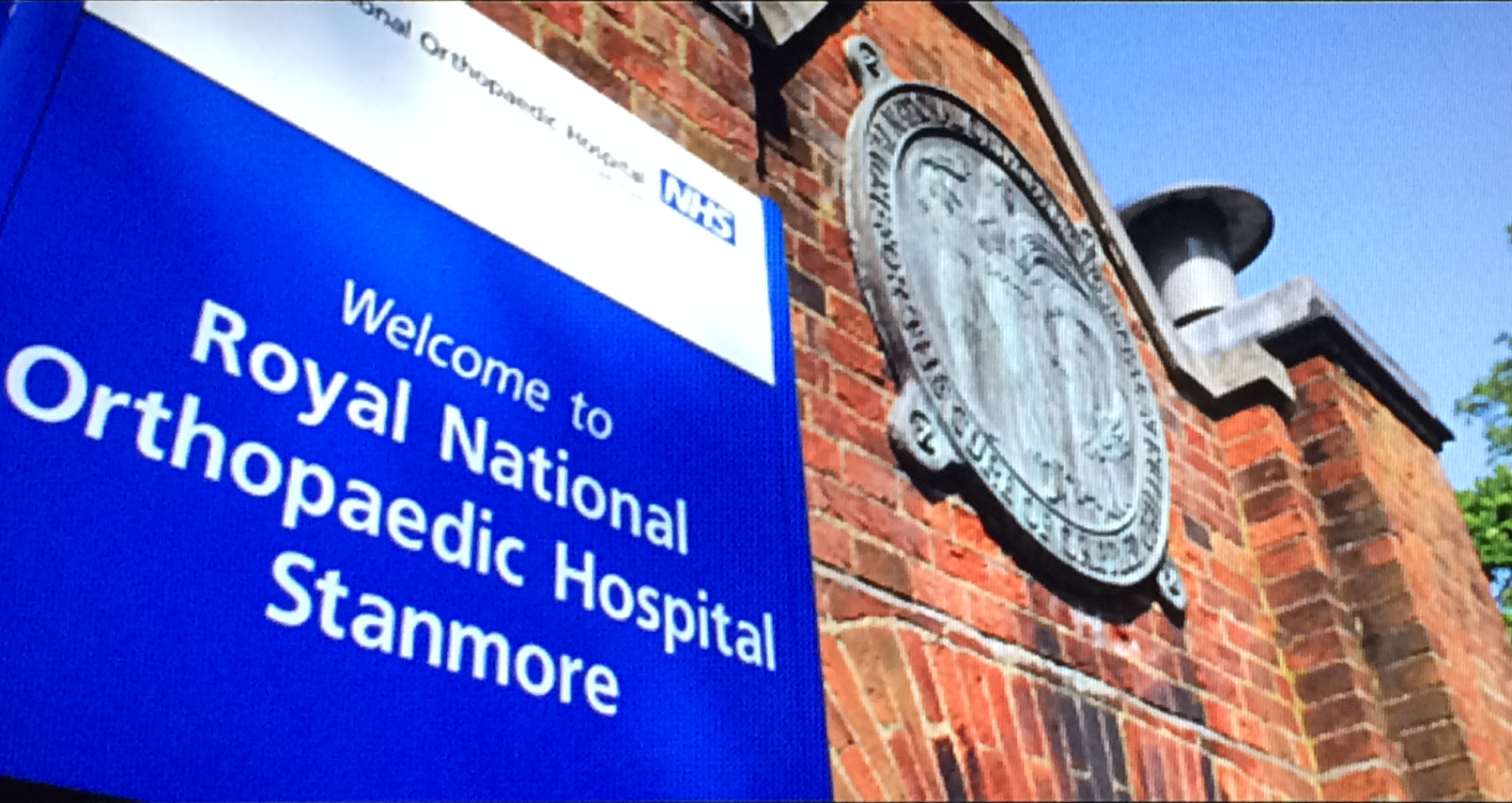 Hey everyone, welcome back to my little corner on Arthur's Place.
So, as you may have read in my last post, I have been recovering from yet another surgery, as my ankle had sustained further damage due to the severity of my RA. This meant that I had to be readmitted into the hospital to have my previous ankle surgery revised. Now for the good news – the surgery was a success, so I'm hopeful that I won't need any more operations for a while! 😀
In this post I thought I'd talk about, and give credit to, the amazing hospital and staff who yet again managed to save my left foot and ankle, and have helped me to keep my independence.
For the past 11 years I have been under the care of The Royal National Orthopaedic Hospital in Stanmore. I was first referred to this hospital by my GP, on my request, because a surgeon who I had seen privately to operate on my knee when it needed to be done quickly also worked there. He had told me that this was a fantastic specialist orthopaedic hospital that provided a very high standard care. As it turned out that I would need ongoing care it was necessary, financially, to return to the NHS.
For the past 11 years the hospital and the medical and surgical staff have gone out of their way to help me, and have provided me with the best care that I have ever received.
The nurse specialists, the consultants, surgeons and the staff in general, in charge of helping to keep me healthy and on my feet, have been so patient with me, and I've not exactly been the easiest patient to deal with at times! Having multiple health issues as well as my RA has definitely not made their jobs any easier.
Every time I go for an outpatient appointment, or when I am admitted as an inpatient for surgery, a pre-op or post-op review, the staff always ensure that I am involved in the decisions that are made and am at the centre of the care plan.
I will admit that I have been somewhat of a demanding patient at times, but any concerns or queries that I have had have always been taken into consideration and answered in an efficient manner.
The medical staff and the consultants have always listened to what I've had to say with regards to any decisions made about my care, which has ensured that my care has been tailored to meet my individual and specific needs. This in turn has ensured that I receive the best treatment that is appropriate to me.
Since first being referred to this fantastic hospital for specialist care I have had nine surgeries. Because of of the wonderful care that I have received from the best physiotherapists, the occupational therapists and all the awesome medical and surgical staff, they have not only helped to keep me out of a wheelchair, but have helped to give me back my independence. For this, I am and always will be eternally grateful.
Meet Anoushka and other friendly folk on Arthur's Place Social, our Facebook Group
(Any opinions expressed in Anoushka's blog are not necessarily shared by Arthur's Place. Nothing that you read in Anoushka's blog constitutes medical advice.)