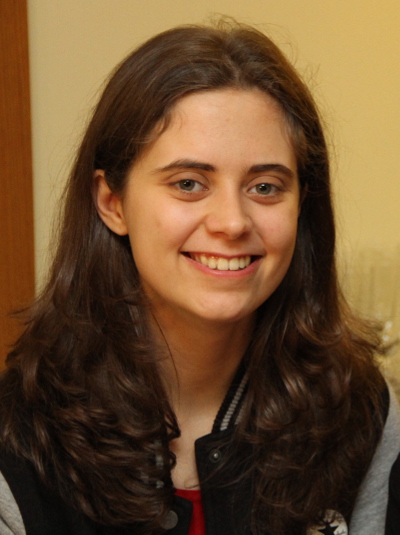 Hi! My name is Eduarda, I'm 21 and I have polyarticular juvenile idiopathic arthritis (JIA). I love eating, baking and medicine.
No one knows for how long I've had JIA, they think it started when I was 4 years old (I had the typical fever) even though I was only diagnosed 4 months ago. As you can see I have quite some experience with having arthritis, but very little experience with knowing that I have arthritis. It's a complicated story, I'll tell you all about it in my next post.
Most of my joints are affected, so everything hurts. But it's ok, you get used to the constant pain pretty quickly (even though it's tiring). I'm currently on methotrexate but it's not working, so I'll probably change meds soon. The first thing you need to know about the treatment for arthritis is that it is trial and error based, meaning that what works for you might not work on someone else so you must keep trying different things until something works.
If you ask me how my life is going, I'll tell you it's quite normal. I'm dying as fast as everyone else, which is good. And if you see me on the street you would think I'm completely normal, unless you pay really close attention and notice the slight limp or that I always wear gloves, even inside, to keep my joints warm so they don't hurt as much.
JIA is not who I am, even though at first I felt that it was, it is just a part of me. Of course, I'm not thrilled about it but I think having it makes me tougher and it completely changed my view of the world. This is going to sound cheesy and it's a cliché but it's true, JIA made me value the small things more, it taught me to say no (I was an always "yes" person and it was having a negative impact on my health) and it forced me to live a healthier life. For the first time in my life, I go to the gym various times per week and I have cut down on the amount of sugar I eat.
Having arthritis is not the end of the world. It might seem at first, after the joy of finally being diagnosed wears off, but it isn't. Things get better.
Meet Eduarda and other friendly folk on Arthur's Place Social, our Facebook Group
(Any opinions expressed in Eduarda's blog are not necessarily shared by Arthur's Place. Nothing that you read in Eduarda's blog constitutes medical advice.)