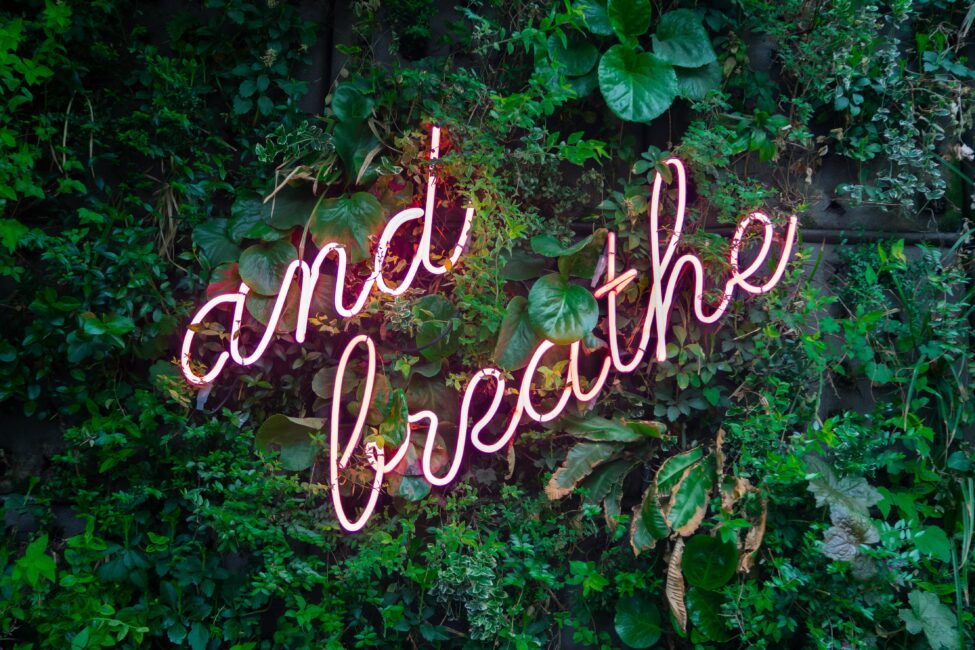 It can be difficult to manage your anxiety and stress levels during the coronavirus crisis, especially if you have a chronic illness such as arthritis. But keeping your mind healthy is as important as looking after your body.
We've put together a list of free resources to help look after your wellbeing – and some cultural resources to help you through lockdown.
If you have found any really useful resources that you would like to share with Arthur's Place, please email jenny@arthursplace.co.uk and we will add them to the list!
To find links to the most up-to-date medical advice for people with arthritis during the coronavirus outbreak, click here.
Mental health and wellbeing resources
Mental wellbeing while staying at home: NHS tips
Government advice: Guidance on mental health and wellbeing during the coronavirus crisis
Samaritans: Supporting you through the coronavirus outbreak
Free anxiety toolkit: www.calmer-you.com/free
Coronavirus and your wellbeing: Advice from Mind
Looking after your mental health during the coronavirus outbreak: The Mental Health Foundation
What to do if you're anxious about coronavirus: Young Minds
Versus Arthritis: The benefits of meditation, tai chi and yoga
We Are Undefeatable: Ways to get moving around the home
Anxiety UK: Health and other forms of anxiety and coronavirus
BBC: Coronavirus: How to manage Anxiety and OCD during the pandemic
Beat Eating Disorders: Eating Disorders and Coronavirus
OCD-UK: OCD and Coronavirus Top Tips
The Guardian: How to manage coronavirus anxiety
Anna Freud Centre: Video providing guidance to parents and carers about how they can help children and young people manage their mental health and wellbeing
The University of Reading – The COVID-19: Helping Young People Manage Low Mood and Depression course has been developed for young people with low mood and depression and their parents and carers, or anyone who has contact with young people during the coronavirus pandemic.
Cultural and creative ideas
Government website: Culture at your fingertips from home
March Network: Creative Isolation
Live stream directory, collating live streams and videos featuring performance art and concerts from all over the world: Social Distancing Festival
The Guardian: Classical Music and Opera livestreams 
The Guardian: Music and theatre available online
Museum and gallery collections and virtual tours: Open Objects 
Instagram creative challenges:
#ArtfulDailyChallenge prompts from @artfulbox
#FunWithFaces prompts from @charlyclements
#QuarantineArtClub prompts from @gooddayclub
#DrawAtHomeClub prompts from @yeahyelhsa
Twitter creative challenges:
Noel Fielding's Art Club @noelfielding11
Noel Fielding pics a theme and invites everyone to share their artwork. Kids especially welcome. Winners are chosen by a celebrity judge.
64 Million Artists – Create to Connect
Sign up here – http://dothinkshare.com/creative-inspiration/create-to-connect/
Online Museums
The British Museum: https://britishmuseum.withgoogle.com/
The Guggenheim Museum, New York: https://artsandculture.google.com/partner/solomon-r-guggenheim-museum
Musée d'Orsay, Paris: https://artsandculture.google.com/partner/musee-dorsay-paris
Van Gogh Museum, Amsterdam: https://artsandculture.google.com/partner/van-gogh-museum?hl=en
Uffizi Gallery, Florence: https://artsandculture.google.com/partner/uffizi-gallery
Online Theatre
Timpson The Musical. Musical comedy imagines the founding of the popular shoe repair chain as a union between two companies, the Montashoes and the Keypulets.    https://www.youtube.com/watch?v=LfzOOWCi8Ag&feature=youtu.be
Wind in the Willows Musical: https://www.willowsmusical.com/
Showstopper! The Improvised Musical – on Facebook live: https://www.facebook.com/theshowstoppers/videos/918352645246170/
The 24 Hour Plays: https://www.instagram.com/24hourplays/
The Globe Theatre. Watch (paid for) theatre performances from the Globe Theatre. Free content includes interviews and behind the scenes footage:  https://globeplayer.tv/
Royal Opera House: https://www.youtube.com/user/royaloperahouse
Creative Writing
Endless Story Ideas – free course: https://www.creative-writing-now.com/
10 Creative Writing exercises: https://www.tckpublishing.com/creative-writing-exercises/
Drawing tutorials
Tutorials to draw animals, people, flowers, landscapes and more: https://www.creativebloq.com/features/how-to-draw-animals-people-landscapes
Free online Life Drawing tutorials: https://www.lovelifedrawing.com/
Virtual Reading Groups
Lost in a Good Book: https://www.facebook.com/groups/1715381925391873/
Singing
Sing Out Strong virtual choir: http://www.singoutstrong.co.uk/virtualchoirpractice.html
Nordoff Robbins Online Choir: https://www.nordoff-robbins.org.uk/online-choir/
The Brandenburg Camino: https://www.brandenburg.org.uk/camino
Crafting
Knitting and Sewing – brilliant tutorials on this website. https://www.purlsoho.com/create/category/new-posts/new-tutorials/
Free knitting/crochet patterns:
https://www.purlandjane.co.uk/
https://attic24.typepad.com/ (scroll down, bottom left)
We are sorry that this post was not useful for you!
Let us improve this post!
Tell us how we can improve this post?