Last reviewed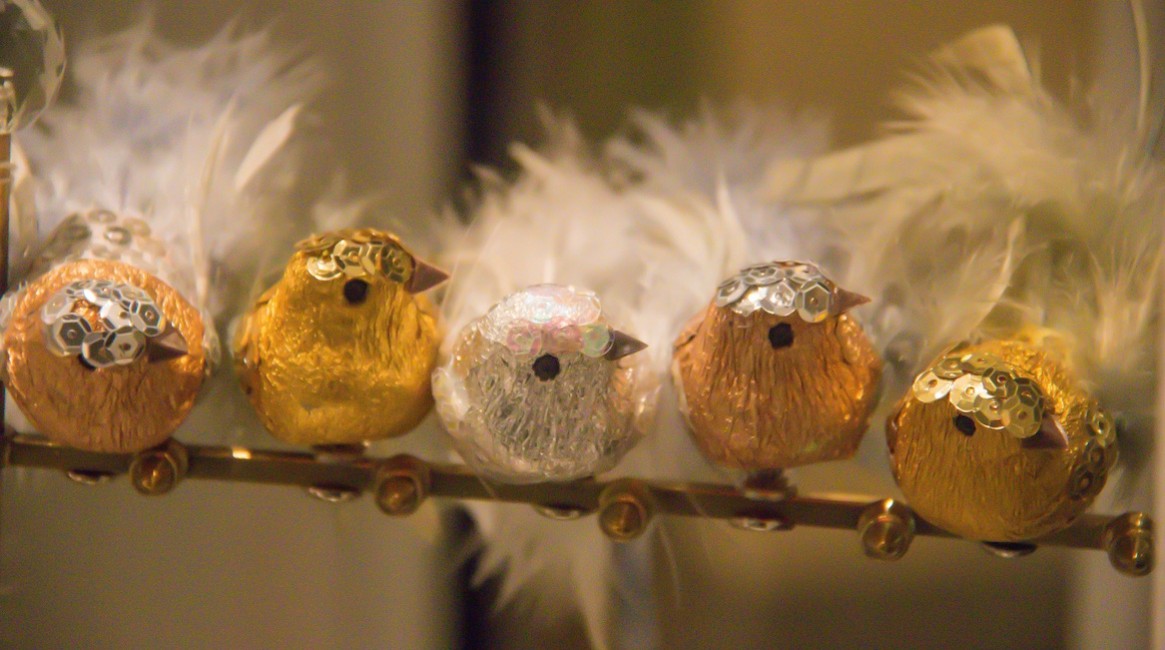 How do YOU do Christmas? Find arthritis survival tips to match your personality
Find your Christmas personality type from the four choices below, and work out exactly how to make the whole shebang more fun this year!
1. Christmas drinks?! Count me in!
If this is you, December is your favourite time of year! Your diary is full of parties, trips to Christmas markets and Christmas theatre shows. You visit your family and his on Christmas day. Booze is plentiful, dancing is a necessity! Come January you're an exhausted mess, and yes, you're flaring.
Survival Tips – If this is your Christmas style, you know what we're going to say! Pace yourself, and avoid that January crash.
It's a lovely time of year to party, but if you party too hard you could pay for it big time. Being rundown can leave you prone to picking up winter bugs and might even leave you more predisposed to flaring. So, if you want to avoid this being the possible start of your new year be selective about which events you go to, and make sure you have enough rest days between the active days.
The biggest issue for you is alcohol intake. Too much booze and arthritis is not a great combination for some, for lots of reasons. Some drug treatments can mean you have to be very careful about your alcohol intake because it can have detrimental effects on your liver. Methotrexate is one of these but there are others – ask your Rheumatologist or GP.
Too much booze can have other unwanted side-effects, such as hangovers and sickness on treatment days, missed appointments, going a bit too crazy on the dance floor on sore joints and ditching that really sensible plan you made about how to get home safely and without an exhausting journey on a night bus and a long walk. Oh, and (whisper it) forgetting about suitable protection when that snog with Barry from accounts turns into something else altogether that won't be mentioned at work the next day. Unplanned pregnancies on some arthritis drugs are not good, people. Sorry to sound like we're party poopers!
For more detailed advice about how to party, and drink, safely read our article: Fancy a beer?
Other things you may wish to think about (and apologies for sounding like your mother) – always have a warm coat with you, no matter how pretty your party dress; if you must arrive in party heels take a pair of comfortable flats to swap into; make sure there's somewhere to sit down at the venue; book licensed cabs in advance, rather than jumping in any old cab when you are tired and sore. If you are drinking, do so in moderation and always have something to eat too.
Finally, make sure you know what to do if you need urgent help over the Christmas period. Find out when your GP surgery is open and what to do if it is closed, and ask if your Rheumatology department has a helpline running over the period. You can also call NHS 111, if you need help fast but it's not an emergency, by dialling 111. It's open 24 hours a day, 365 days a year.
2. Mummy & Daddy Perfect!
If this is you – You go to extraordinary lengths to make sure that Christmas is perfect for everybody, especially your children. The planning starts in September. Presents are chosen carefully and wrapped beautifully. Decorations are homemade, and the house is immaculate. Christmas dinner is worthy of a Michelin star. You even make your own Christmas pud. You write long messages in your Christmas cards.
Survival Tips – You really are a star for going to such lengths to make everyone else's Christmas so magical, but remember that what your children and partner really want for Christmas is mummy well enough to join in. It's no good for them, or for you, if you're upstairs in bed on Christmas Day, exhausted and in pain.
You need to do the thing you probably find the hardest of all – ask for help! If you really want everything homemade and 'just so' you really must involve others.
Delegate decoration-making to the kids, perhaps your partner could do Christmas dinner, and let the internet bring the shops to you. Put the fire on, play a lovely Christmas film or Christmas carols, and go shopping from the sofa. If you can afford gift-wrapped options, do it, or pay a willing teenager to wrap up the Father Christmas presents for you!! It all saves energy and is easier on the hands. Same is true of shorter messages in Christmas cards – write less and give your fingers a break!
It is fantastic to have one of those Jamie Oliver Christmases, where everything looks oh so perfect – but Jamie Oliver doesn't have arthritis, and he has 500 helpers. Be kind to yourself.
Here's more on how to keep up with kids at any time of year.
Do you find it hard to accept your limits? Here's an article about Acceptance and Commitment Therapy, which could help.
Chat about this in our Facebook group

3. Don't wake me til January!
If this is you – Christmas is your worst nightmare. Just saying it out loud is exhausting. You'd like to go out to the occasional get-together, but it feels such a struggle and you're not sure you really feel that jolly anyway. December is about box sets and duvets, and emerging again in January.
Survival Tips – Come here, you need a cuddle! Christmas is hard for you, and we totally understand why. You don't need a run of parties to exhaust you because you're tired already. Fatigue is debilitating, and depressing, and on top of that you're in pretty constant pain. If you didn't feel like crying already, watching the rest of the world enjoy the festivities while you feel trapped at home certainly will.
Here's a secret – the very best Christmases are had at home in pyjamas. Yay! What you need are friends that can bring Christmas to you – it might take a bit of courage but go on, let others know that you really do want to be part of things, if it could be in a manageable way, without having to move too far!
Unless you really are housebound at the moment, you might find that trying to nudge yourself a tiny bit further may mean you reap the benefit later on. A good idea can be to do something outdoors, with people, if possible, even for just a short time. A short walk somewhere Christmassy, or a Christmas theatre matinee (if daytimes are easier than evenings), will keep you connected with the world outdoors, lift your spirits and exercise your body too. Exercise, within your limits, even when you feel least like it, is a very good thing for arthritic joints and helping beat fatigue.
For more tips on fatigue visit our Tackle Tiredness Today section.
Remember, too, that close friends and family will understand how you are feeling and will be there to support you. If you really do just want to hide under a duvet, make it a duvet at your mum's house, or your best friend, if you normally live at home alone. You'll be surprised at how much you do want to join in, if others are there to help you, and you might be more capable physically than you feel.
If you are alone at home at Christmas because that's exactly how you like it then good for you for putting your own needs first. If you're alone, and it's not quite how you'd like it, remember that there are lots of online communities that will welcome you, who are supporting each other every day of the year. Arthur's Place has a very supportive group on Facebook, Arthur's Place Social, and NRAS has a very active community on Health Unlocked.
Feeling really blue and need to talk? Don't be afraid to call your Rheumatology helpline, if it's open at Christmas, NHS 111 (by dialling 111), or the Samaritans, which are open 24 hours a day, 365 days a year, on 08457 90 90 90, or visit the Samaritans website.
Here's one more secret to share – Christmas Day doesn't have to be celebrated on Christmas Day! No, really, if you feel too rubbish on Christmas Day but quite upbeat on Boxing Day, celebrate then instead. Do Christmas on your own terms and it will begin to feel like something you CAN do instead of something you can't.
4. Here it is, Merry Christmas!
If this is you – Somehow Christmas seems to happen, in a jolly nice way, without too much stress. You do a little bit of partying, buy most of your presents online to avoid the crowds, and get lots of those scrummy M&S or Aldi ready-made dishes for Christmas lunch. Boxing Day is at someone else's house – result!
Survival Tips – Congratulations! It sounds like you're getting it just about right. You're avoiding things that are unnecessary and exhausting, like visiting the actual shops, staying until the bitter end at the Christmas office party and making your own Christmas crackers.
You're moderating your alcohol intake and letting friends and family know your limits. All in all you're doing a fine job of looking after your physical and emotional health while having a jolly lovely Christmas. Our tip to you is to keep on doing what you're doing!
How useful was this post?
Click on a star to rate it!
We are sorry that this post was not useful for you!
Let us improve this post!
Thanks for your feedback!