Last reviewed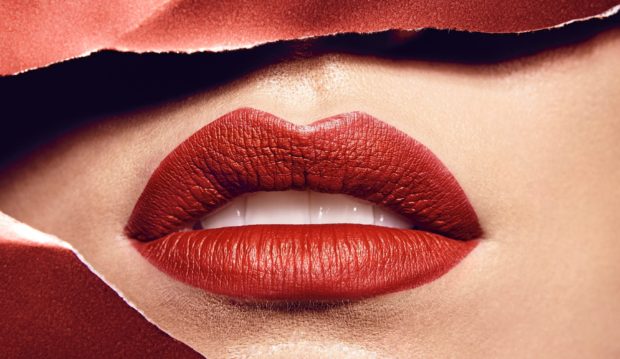 We all have different relationships with make-up and cosmetics – some of us can't imagine leaving the house without a full face on, and some of us can only be bothered for special occasions! Or maybe just for the annual Christmas party… Whatever your (make-up) bag, cosmetics and arthritis aren't always the best of friends – when fatigue hits and your hands are throbbing, make-up can be another chore. Here are some ideas to make things a little easier. And possibly some products for your Christmas wish-list!
Make yourself comfortable
Create a comfy place where you can sit and use a portable, lighted make-up mirror. Take your time. Glamour magazine has a list of the best lighted make-up mirrors here – prices range from £11.99 up to £385!
Budget tip: If you don't have a dressing table, your dining table will do. You can fold a towel and place it on the table so you can rest your elbows in more comfort.
Look for products with large handles
Mascara can be fiddly at the best of times! Alissa, one of our Arthur's Place Social Facebook group members, suggests looking for mascaras with large handles which are easier to hold.
Vogue contributing editor Alexandra Macon recommends Benefit's Roller Lash Curling & Lifting mascara – its rubber handle is easy to grip.
Budget tip: If you don't want to splash out on new products or your favourite lip gloss or mascara comes in a thin width, you can just slip on pencil grips. There are loads of cheap ones out there.
If you can't find one to fit your product, another option is to wrap your cosmetics in duct or masking tape, or sticky-backed foam.
Look for double-duty cosmetics
If your energy levels are low, but you want to cover up some of those signs of fatigue, double-duty products are a life-saver. Look for BB creams that act as both moisturiser and foundation. Cosmopolitan has picked out the best BB creams around right now.
And your lipstick can double as blusher – Project Vanity has some great tips on the best products to use here.
Budget tip: Check out Garnier BB Cream Miracle Skin Perfector – Vogue have picked it out as the best affordable BB cream. "Garnier's original BB Cream was one of the first to hit the UK market and to this day, it's still one of the very best," they say.
Use beauty sponges
Beauty sponges are a lot easier to hold than brushes and less messy than using your fingers. Cosmo have tested some and recommend six here.
Budget tip: Superdrug do a range of cheap sponges with decent reviews!
Get a rubber jar opener
If you love cosmetics and have a huge collection of make-up products, you've probably got quite a few with tiny caps and lids that need twisting. The Active Hands Company have loads of great products including a jar opener.
Budget tip: Well, you can make your own jar openers (Google it if you can be bothered) but really, this is about making things easier for yourself, and at £4.95, buying one isn't going to break the bank.
Use a setting spray
If you've made the effort to get your make-up right, the last thing you want is for it to wear off quickly. A great setting spray will help your make-up stay in place all day long. Elle magazine has picked out 10 of the best setting sprays here.
Budget tip: The Body Shop have a setting spray for just £8. And the e.l.f. Matte Magic Mist & Set Spray is just a fiver!
Chat about this in our Facebook group


Look for energy-saving products
These are great for those days when you really can't be bothered, but you have to leave the house and look vaguely presentable. On days like these, dry shampoo is a godsend. Marie Claire has picked out some of the best dry shampoos here.
Another genius idea are those products that make your hair dry straighter. These can cut heat styling time in half – saving your arms. Here are some of Cosmo's favourite products.
For more brilliant tips on hair care during a flare, do have a read of what our fab blogger and actual hairdresser Jessie-May has to say here.
Budget tip: Colab Original Dry Shampoo is only £1.50 at Sainsbury's!
Embrace minimalism
The 'no-makeup makeup' look is popular for a reason – it's easier and you can conceal signs of fatigue without too much effort. Just a bit of concealer under your eyes, a light blush and some mascara will do the trick. Have a look at Glossier, which has a new pop-up shop in London right now and a website if you don't live near the capital! They specialise in the 'almost-no-makeup' beauty routine.
Budget tip: Here's Vogue's selection of the best cheap-ish concealers.
Go make-up free
Want to take minimalism a step further? You could consider going make-up free. It's better for the planet, and saves you money, time and effort. Check out Kimberly Elayyne's video on Arthur's Place TV on YouTube here.
If you're looking for more beauty tips, our lovely blogger Charlotte has put together some brilliant advice on cosmetics and arthritis, and picked out some of her favourite products here.
How useful was this post?
Click on a star to rate it!
We are sorry that this post was not useful for you!
Let us improve this post!
Thanks for your feedback!