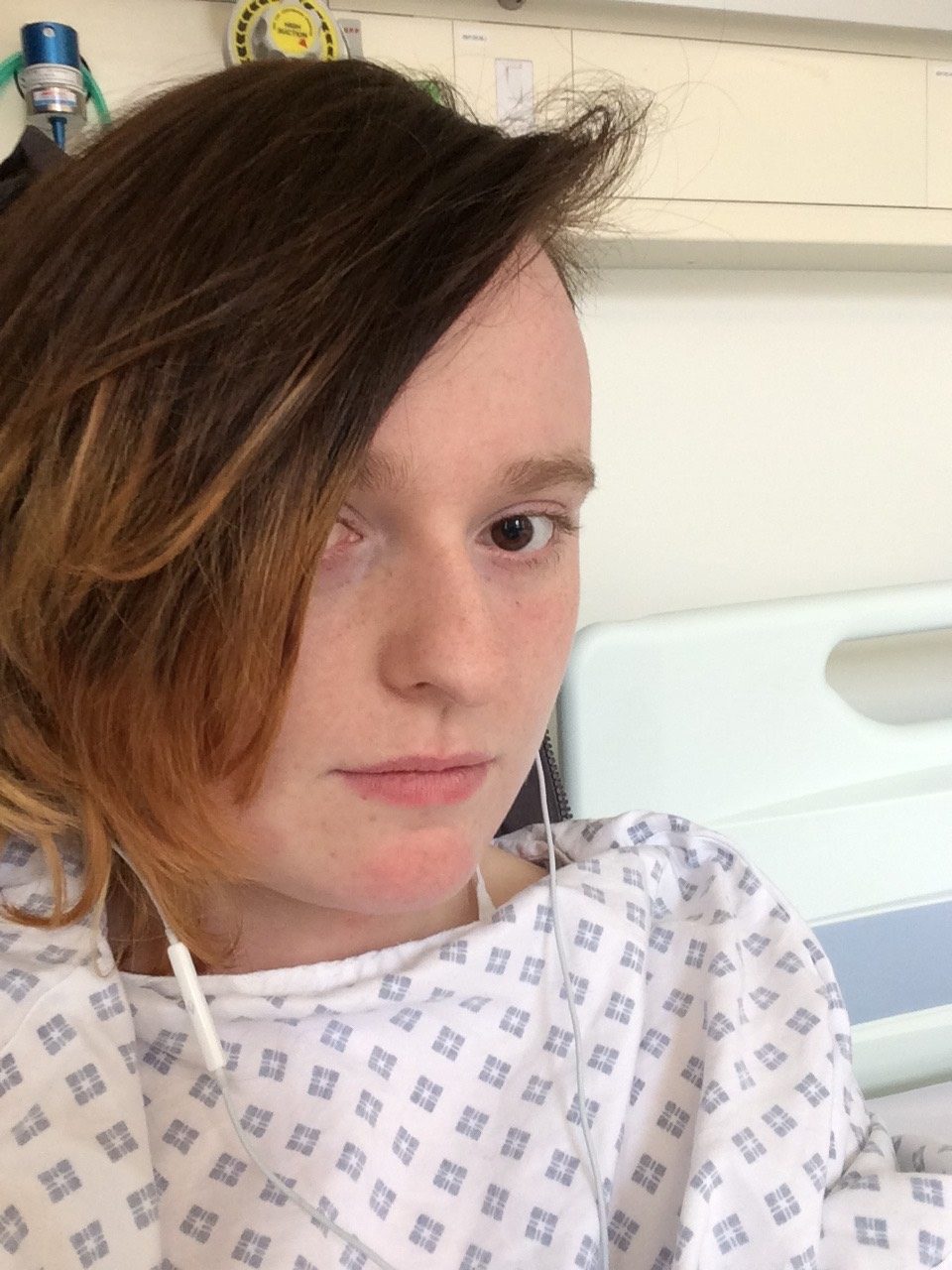 It has been too long since my last blog and I have been terrible at keeping up with the Twitter feed. This is mainly due to my stunted recovery from my surgery and my inability to keep up with my work's twelve-hour shifts. Also, a lot of the bloggers (including myself) have been particularly busy in one way or another, meaning there are less blogs and articles/advice to post via Twitter. Hopefully, over the next few weeks, the Twitter will be more active and regular, as well the blogs.
This week's blog of mine, is mainly an apology to you all for not keeping up with my promise to be rather active, but it is also to tell you all how I survived through my arthroscopy and ankle replacement preparation surgery.
My advice for getting through it is not to ignore or fight the anxiety and worry, but rather to accept the feelings and think about why they are there. By feeling them and realising why you feel them, you may find that by the time you go through to the anaesthetic room, that you feel far less nervous about the procedure. This works for me, it may not work for you but it is worth a try.
I am difficult to cannulate, so, I was gas-induced and cannulated while I was asleep. They attempted to do an arthroscopy and ankle replacement preparation while I was in theatre. I generally don't have many side-effects from the anaesthesia, however this time, I had post-anaesthesia shivers and couldn't stay warm. I was shaking continuously, affecting my speech and ability to hold food or water. After receiving a heated blanket in recovery, I could go back to the ward.
I am one of the lucky ones; after being seen by the physio and being given crutches and an air-cast boot, I could go home the same day. But only if I promised to call/go into A&E if I had any severe problems or infection.
What I did to improve ankle function, and decrease the healing time, was to implement my own physio regime, which I may do a blog on; though bear in mind, any advice/programmes I use, may not work for you and it's always essential to figure out what works for you with your health-care professionals.
Returning to work came along rather quickly, and within two weeks of surgery, I had my first long day back on the ward. After the gruelling shift, I could not properly walk and was almost crying in pain, so I made the decision to call in sick for the next two shifts and try again the week after. I was due to be on nights the following week, which are usually calmer, and therefore, could integrate me more slowly back into working.
Make sure you identify your limits and stick to them, don't push yourself past them and don't let anybody persuade you to; it can cause more damage than good.
Sez xx
Meet Sez and other friendly folk on Arthur's Place Social, our Facebook Group
(Any opinions expressed in Sez's blog are not necessarily shared by Arthur's Place. Nothing that you read in Sez's blog constitutes medical advice.)